Russia Military Increases Arctic Permanent Presence Amid Regional Tension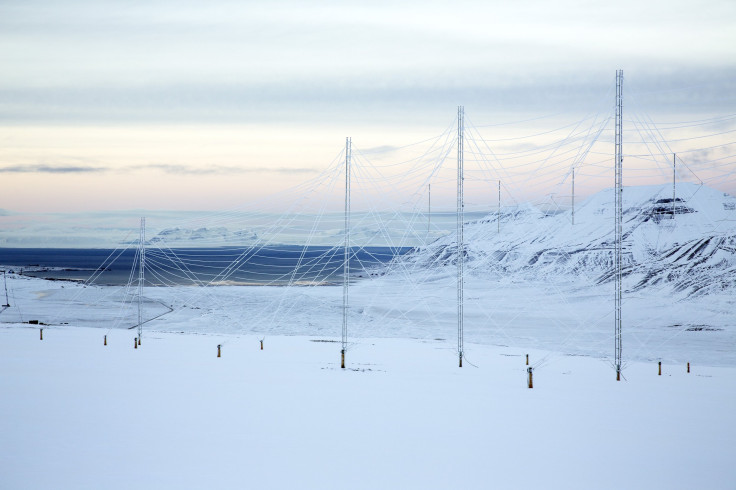 As Europe continues to worry about Russian aggression in the east, the country's defense ministry announced Friday that it is reinforcing its troops further north, in the Arctic, Russian state media reported. The expansion of its military presence there comes as the U.S. and Scandinavian states modernize their own defenses in the region.
"The buildup of the permanent group of troops in the Arctic is underway," Russian Defense Minister Sergei Shoigu said. "This will expand the armed forces' capabilities for securing the defense of the national interests in the region."
Shoigu said Russian troops will be stationed in the Arctic on a permanent basis, with a focus on increasing the Kremlin's control over the region's airspace. Moscow formed the 45th Air Force and Air Defense Army as part of its Northern Fleet in December 2015. Russia continues to build up the fleet with new bases in the region; four were completed in 2015, the defense minister said.
"We are creating comfortable living conditions for our military personnel who will serve in the Arctic on a permanent basis," Nikolai Yevmenov, the fleet's chief of staff, said.
Norway, a NATO member state that shares a border with Russia in the Arctic, has been closely monitoring the military buildup.
"Our neighbor in the east has built up its military capacity, also in areas close to us," Admiral Haakon Bruun-Hanssen of Norway's navy said in October. "They have shown that they are willing to use military force to achieve political ambitions."
While Moscow is working on land in the Arctic, the U.S. is headed to sea with submarines and icebreakers, Reuters reported. Washington is also building up a northern stealth-aircraft fleet.
"The submarine is the best platform to operate in the Arctic because it can spend the majority of its time under the ice," Commander Jeff Bierley, skipper of the U.S. Navy submarine Seawolf, said.
The U.S., Russia, Canada, Denmark, Iceland, Norway, Finland and Sweden all have territory in the Arctic, an area rich in natural resources, including oil and gas.
© Copyright IBTimes 2023. All rights reserved.
FOLLOW MORE IBT NEWS ON THE BELOW CHANNELS