Ryan Lochte Update: James Feigen Issues Statement After 2016 Rio Olympics 'Robbery'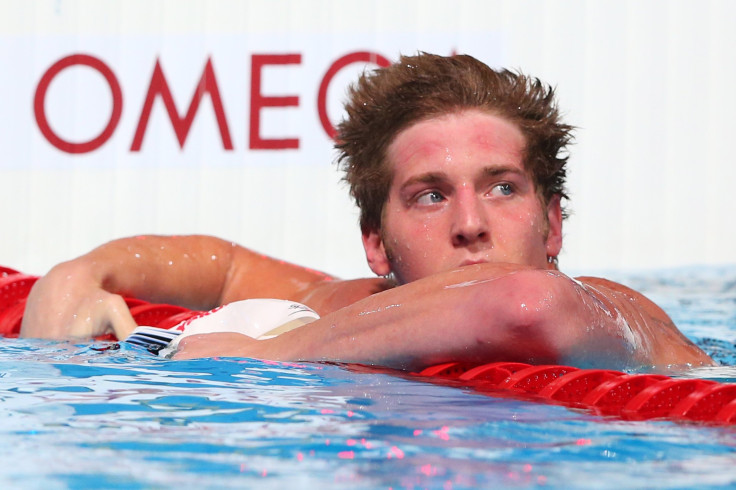 Following Ryan Lochte's public apology for his behavior in Rio de Janeiro where he lied about being robbed at gunpoint, his U.S. swimming teammate James Feigen followed suit. The Olympic swimmer issued a statement Tuesday recounting the events that happened during a night out during the 2016 Olympic Games.
In the statement released by the athlete, he apologized for the "serious distractions from the Olympics." Feigen along with Lochte, Jack Conger and Gunnar Bentz alleged they were held at gunpoint and robbed in Rio. However, little by little the teammates began to retract their stories and eventually admitted they lied about the robbery.
In his statement, Feigen revealed that the Team USA swimmers came from a night of celebrating and stopped to use the restroom at a gas station. When the athletes discovered the bathroom door was locked, they relieved themselves in a grass area behind the building. He also revealed that Lochte pulled a poster off of a wall, details he omitted in a statement to the police.
When Feigen attempted to leave the country his passport was seized and he was detained before being told further cooperation was needed in the investigation. After telling the truth to authorities, the athlete revealed he was taken to a Brazilian court and given the option of remaining in Brazil for at least a month for the investigation or paying a fine and performing community service.
The attorneys eventually agreed that Feigen would pay a $10,800.00 fine. The athlete expressed his gratitude to his support system after the debacle in Rio de Janeiro. His statement read in part, "The support of my family, friends, and attorneys was paramount in my ability to return home. I am so sorry for the drama this has caused in everyone's lives. I am very thankful to be home in the United States with my family and that this ordeal has come to an end."
© Copyright IBTimes 2023. All rights reserved.
FOLLOW MORE IBT NEWS ON THE BELOW CHANNELS