Saints Players Win Appeal on Bounty Gate Suspensions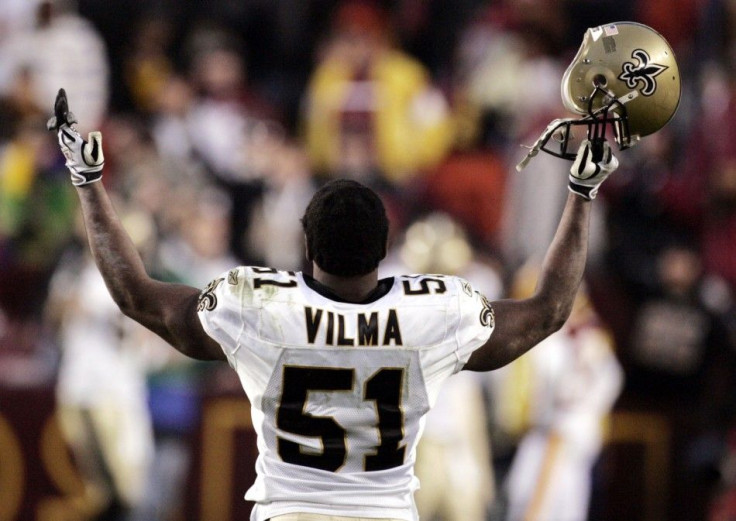 New Orleans Saints players, who were mired in the pay-for-play Bounty Gate scandal, won an appeal against their suspensions Friday, according to Jim Trotter of Sports Illustrated.
"BREAKING: A 3-member appeals panel has overturned the player suspensions in the Saints bounty case, says a source," Trotter announced via Twitter.
The ruling stated NFL commissioner Roger Goodell did not have jurisdiction to suspend players Jonathan Vilma, Will Smith, Scott Fujita, and Anthony Hargrove, according to ESPN's Adam Schefter.
The players were accused of putting bounties on their opponents, like former NFL quarterback Brett Favre, for whoever could take anyone out of a game with a vicious tackle.
The scandal resulted in the players' suspensions, and head coach Sean Payton received a one-year suspension from Goodell.
Former Saints defensive coordinator Gregg Williams was also suspended indefinitely, as he was accused of supporting and encouraging the supposed bounty system.
In reponse Vilma took to Twitter: "Victory is mine!!!! -stewie griffin."
© Copyright IBTimes 2023. All rights reserved.