Sales of Apple iPad Halted in Two Chinese Cities as Trademark Dispute Worsens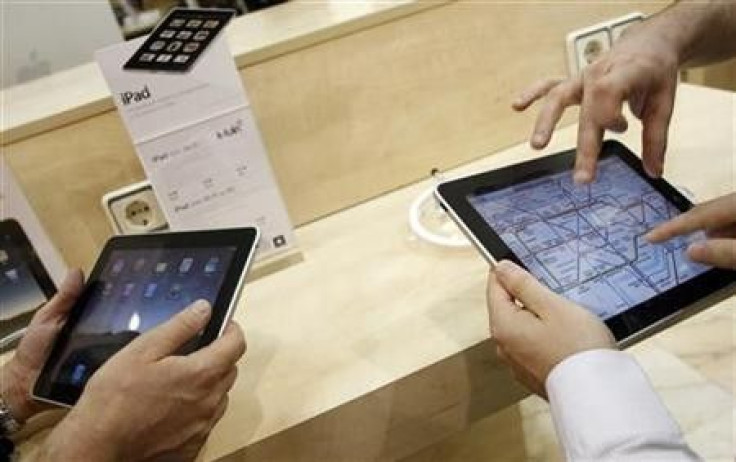 An electronics firm is bidding to block iPad imports in China after winning a copyright suit against Apple, prompting two cites to pull the popular tablets from store shelves.
According to Proview Technology, it owns the Chinese rights for the "iPad" name. Apple, claiming trademark infringement, failed to win the suit after its case was rejected over lack of evidence. Proview first registered the trademark name "iPad" in several countries, including China, as early as 2000 intending to use it for a Web-capable hand-held device, but the project was scrapped.
Apple's popular products - namely iPads and iPhones - are manufactured by a contractor based in Taiwan called Foxconn Technologies Group which has factories in southern China. Going by the law in China, the request for seizure of goods that violate their rights can be presented by owners of the trademark. "We are preparing requests to customs for blocking iPad imports," Xie Xianghui, the firm's lawyer, told the Associated Press. "It is still in the process of preparation," he said.
About 45 iPads had been confiscated from outlets in Shijiazhuang, the capital of Hebei Province, about 265 kilometers (165 miles) southwest of Beijing. It is also reported by the New York Times that tablet computers are under temporary impoundment from retailers in Xuzhou, a city in coastal Jiangsu Province.
It appears that unless Apple agrees to pay a large sum of money to settle this trademark dispute, the seizures could continue. It is not known how much money is sought by Proview from Apple for resolving the issue.
It may be also noted that the Chinese government is often accused of disregarding the widespread theft of patents and trademarks, especially concerning computer software.
© Copyright IBTimes 2023. All rights reserved.