Salmonella Recalls 2017: Frito-Lay, Hunt's And More Pull Product Over Past Year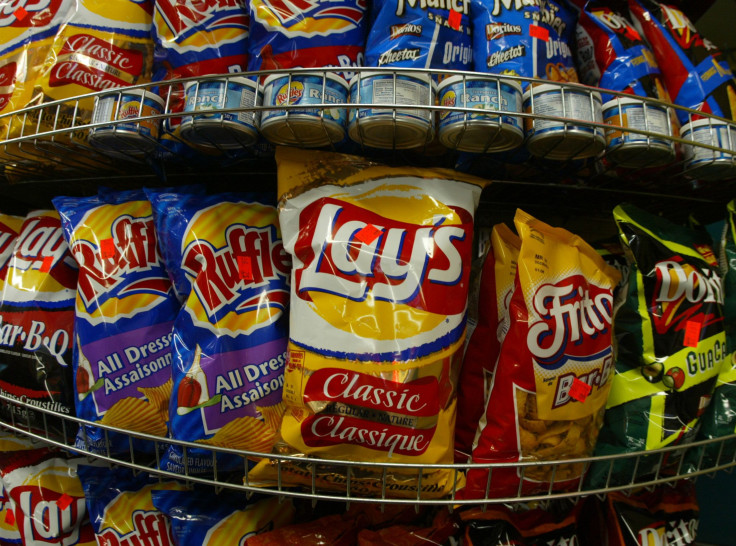 A salmonella scare involving popular jalapeno-flavored chips from Lay's and Miss Vickie's brands prompted a major recall on the behalf of snack maker Frito-Lay Inc., a subsidiary of PepsiCo.
The Food and Drug Administration (FDA) published Frito-Lay's voluntary recall Friday after certain snack foods posed a potential salmonella threat found in its seasoning.
There are no reports of consumers falling ill and the potato chip giant claimed no salmonella was actually found in any of its products. The jalapeno powder used in the seasoning was said to contain the bacteria.
READ: Salmonella Concerns Cause Companies To Call Back Products Amid Expanding Recall Of Valley Milk Products' Milk Powder Ingredients
As a precaution, Frito-Lay recalled select products, including multipack products listed with a "use by" date of JUN 20 prior and a "guaranteed fresh" date of JUL 4 or prior, according to the FDA release. Other recalled items included Jalapeno Flavored Lay's Kettle Cooked potato chips and Jalapeno Flavored Miss Vickie's Kettle Cooked potato chips, both listed with a "Guaranteed fresh" date of JUL 4 or prior.
For those who purchased the recalled items in the U.S., Frito-Lay encouraged consumers to not eat the product and to call for reimbursement.
Frito-Lay has not been the only major food company to recall product in 2017 due to a salmonella threat. Here is a look at three additional salmonella recalls from over the year.
-La Granja INC Ice Cream: La Granja INC of Doraville Georgia recalled its Mango Flavored ice cream in mid-April after a routine sampling revealed the presence of Salmonella Enteritidis in select items. No reports of illness surfaced.
-Hunt's Chili Kit by Conagra: In early April, Conagra Brands Inc. recalled select Hunt's Chili Kits due to a potential salmonella threat in the packets of chili seasoning. There were no reports of illness and – like Frito-Lay – the recall was prompted due to a recall on behalf of the item's seasoning supplier.
-ChloroFields Micro-Greens Mix: Select Asian Microgreens products were recalled by ChloroFields in late March after test results conducted by the FDA found that the product contained the bacteria. No illnesses were reported in this instance, as well.
© Copyright IBTimes 2022. All rights reserved.
FOLLOW MORE IBT NEWS ON THE BELOW CHANNELS