San Antonio Will Adjust To Aldridge: Spurs GM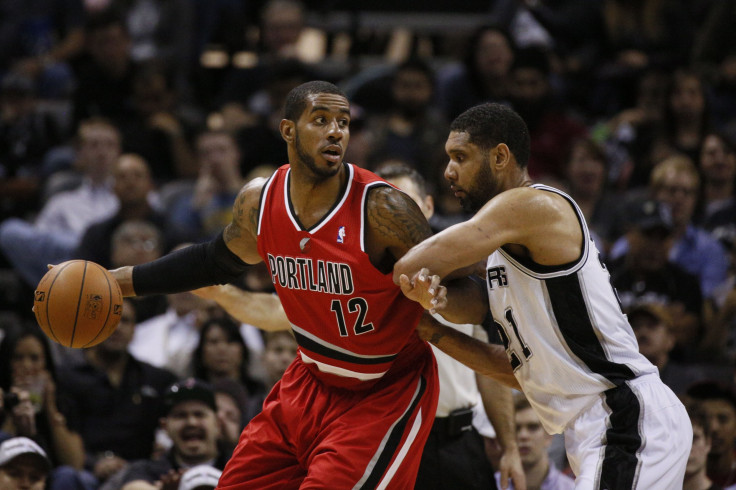 The San Antonio Spurs, the runaway winners in the 2015 offseason, said that they would maximize the acquisition of prized free agent LaMarcus Aldridge by adjusting the team's scheme to the big man's skill set, the Spurs general manager R.C. Buford stated in a recent interview.
Talking to Zach Lowe of Grantland.com, Buford admitted that both the Spurs and Aldridge play differently for the team to be successful in the upcoming NBA season.
"LaMarcus will be different. And we'll be different than we were before LaMarcus. We have to figure out how LaMarcus will play within our group, and produce at levels that he's capable of — and that are important to him, and to our success," Buford said. "Shots taken off ball movement are more efficient than shots taken off ball stoppage. That's irrefutable. And it's by enough of a margin that I don't think it'll be hard for Pop to say, 'Move the ball.'"
The Spurs were one of the better teams in sharing the basketball in the last few seasons. In the 2014-2015 season, they ranked fifth in the NBA in assists per game at 24.4.
Meanwhile, Aldridge is one of the best post players in the league and also a dangerous threat from the mid-range. In 71 regular season games in his final year with the Portland Trail Blazers, he averaged 23.4 points (7th in the league), 10.2 rebounds and 1.7 assists primarily as the go-to-guy in the team's offense.
With the Spurs, Aldridge is expected to be one of the primary scorers even with the presence of rising forward Kawhi Leonard and veterans Tim Duncan and Tony Parker.
The Spurs, which also acquired veteran power forward David West in the offseason, are considered one of the title favorites in the new season.
© Copyright IBTimes 2023. All rights reserved.