São Paulo Subway Workers Announce Strike As Brazil World Cup Nears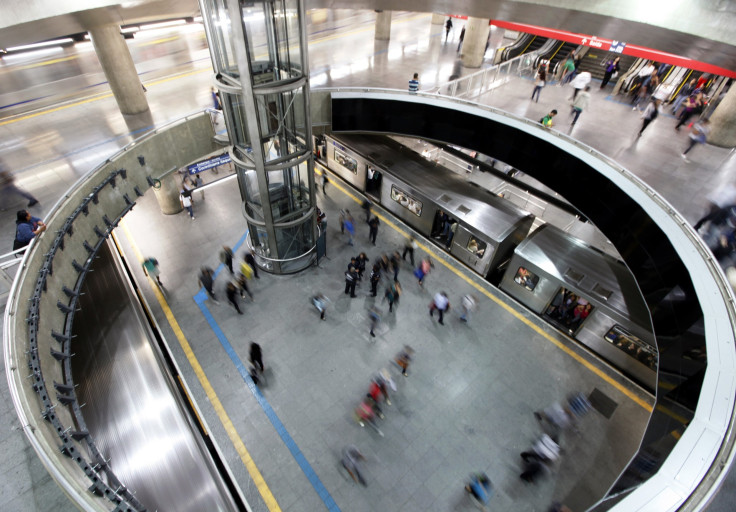 A new element in Brazil's ongoing struggle to prepare for the 2014 World Cup has emerged: São Paulo's subway workers say they will begin an open-ended strike beginning Thursday, one week before the first match.
The announcement that workers will strike against the São Paulo state government came after they rejected the most recent plan to raise their salaries, the Wall Street Journal reported Wednesday evening.
The strike will begin at midnight on Thursday, just weeks after bus workers in the capital of 20 million went on strike for two days, L'Agence France-Presse (AFP) reported. Bus workers have also gone on strike over the past few weeks in Salvador and Rio de Janeiro.
The development and the potential transit meltdown that could come with it adds to a growing list of headaches facing the Brazilian government, which has been dogged by threatened protests of the tournament, corruption allegations and concerns that stadiums will not be ready in time for the World Cup kickoff on June 12.
The subway workers announced the strike after balking at an offer from the state government to increase their salaries by 8.7 percent on Wednesday, after they had already agreed to drop their requested raise from 35 percent to 16.5 percent, the Wall Street Journal reported. The state government is expected to launch a legal challenge, and to try to compel some workers to report to duty, the newspaper said.
© Copyright IBTimes 2023. All rights reserved.