6 In 10 Brazilians Say World Cup Is Bad For Economy, Poll Reveals Broad Discontent In Host Country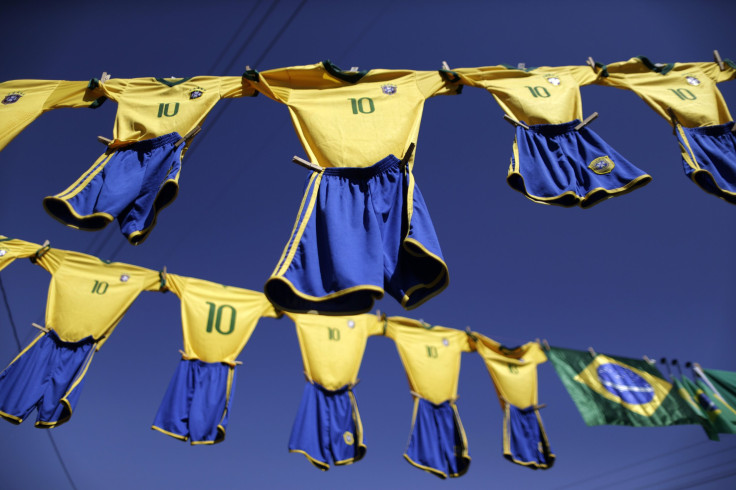 Almost a year after widespread protests erupted in Brazil, a Pew Research survey reveals Brazilians' satisfaction with their country has waned – and along with it, their support for the World Cup.
The new poll, released Tuesday, underlines the frustration many Brazilians have over several social, political and economic issues as the country gears up to host the 2014 FIFA World Cup.
The poll found that 72 percent of Brazilians are dissatisfied with the way things are in Brazil and that two-thirds of those surveyed believe the once-growing economy is in bad shape.
Six in 10 respondents believe the billions of dollars funneled into the soccer tournament would be better spent on things like health care and public transportation.
The survey also reveals that more than half of respondents are unhappy with Brazilian President Dilma Rousseff, whose presidency is seen as having a negative impact on Brazil. This is in sharp contrast to opinions of Rousseff's predecessor, Luiz Inácio Lula da Silva, whom 84 percent of Brazilians said had a positive influence on their country in the last year of his two-term presidency.
In the weeks leading up to the World Cup, which kicks off June 12, public sector workers and political activists have become increasingly vocal about their anger over the amount of money spent on things like the stadium in Brasilia, which cost over $1 billion to construct.
Hosting the Cup is estimated to cost Brazil roughly $11 billion in total.
© Copyright IBTimes 2023. All rights reserved.