Sarah Hendrickson News: Will Injury Affect Ski Jumper At 2014 Sochi Winter Olympics?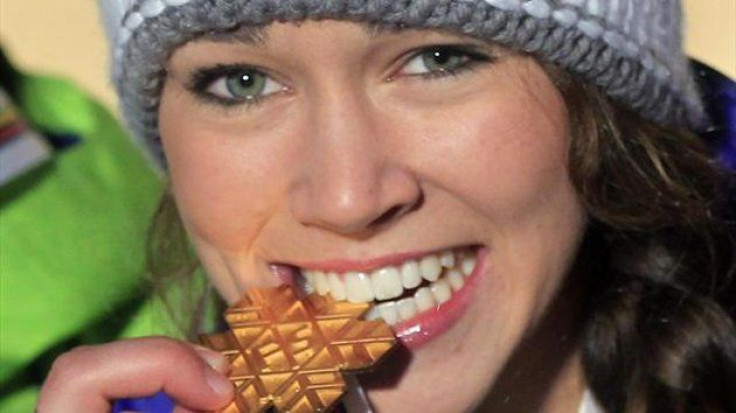 SOCHI, Russia -- U.S. ski jumper Sarah Hendrickson's right knee is still giving her trouble.
The defending World Cup champion from Park City, Utah, is attempting to come back from blowing out her knee five months ago. If successful, her comeback will be one of the feel-good stories of the 2014 Winter Olympics.
But in her training sessions thus far, Hendrickson has had a rough start. On Sunday, she passed on the first round of jumps, then finished a disappointing 27th of 29 jumpers in round two and 23rd out of 25 in round three. On Saturday, she finished last and next-to-last in her two jumps (30.6).
However, the only competition that matters is Tuesday's final at the RusSki Gorki Jumping Center.
Hendrickson can expect stiff competition from a strong field. Sara Takanashi of Japan, who entered the Sochi Games as one of the favorites to win gold, finished second in Saturday's training (68.3). Daniela Iraschko-Stolz of Austria finished first (70.1).
"I'm kind of the underdog now," Hendrickson told reporters before last week's Opening Ceremony. "Where I was reigning world champion, now people have no idea what to expect."
The 19-year-old defending World Cup champion said the injury relieved the pressure on her to win a gold medal in the event. It will be the first time women's ski jumping has ever been held at the Olympics.
"My knee is still five months out of surgery and I knew it would react a little bit to the stress of training again," she said. "But it's actually done pretty well. I'm confident in what I've done with it, and I'm confident in what I can do here in Sochi."
Still, Hendrickson hasn't competed in a year, and she returned to ski jumping on snow less than four weeks ago. It is quite possible she can turn things around on Tuesday night after feeling out the conditions of Sochi, and after a better understanding of how her knee feels.
There might be a lot riding on Hendrickson's return to ski jumping, and not just for herself and Team USA, but possibly the near-term future of the sport. Perhaps the face and ambassador of the ski jumping, a strong performance from Hendrickson could elevate the status of the sport. She could become the comeback story of the Sochi Games if she returns to her top form.
"I think with every jump Sarah is gaining more confidence," fellow U.S. ski jumper Jessica Jerome said, according to USA Today. "You know, coming back from a knee injury as quickly as she did, it's admirable. I don't know if my body could do that. She worked her butt off. She was in the gym constantly. She's a hard worker. And I think now her biggest thing is just going to be to stay confident and know that she can have good jumps."
The first round of the ladies' ski jumping normal hill individual begins at 9:30 pm Sochi time.
An IB Times staff reporter contributed to this report.
© Copyright IBTimes 2022. All rights reserved.
FOLLOW MORE IBT NEWS ON THE BELOW CHANNELS