Sarah Palin 2012: Getting Down to the Wire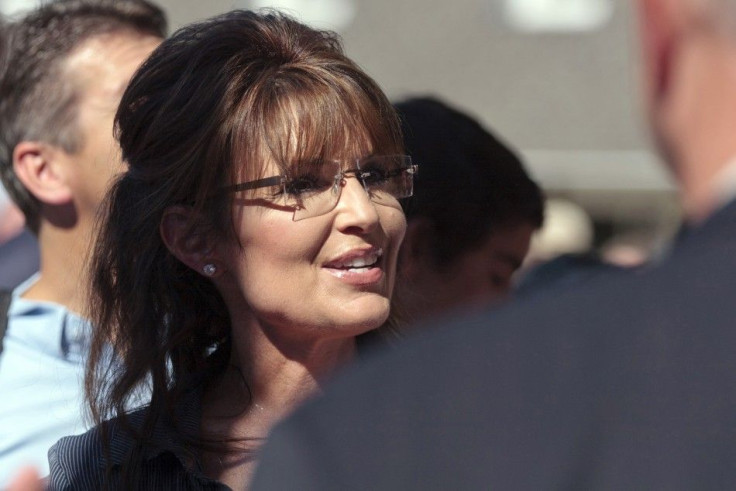 It's nearing the bottom of the ninth inning for Sarah Palin is she really seeks the Republican nomination for president in 2012.
The former Alaska governor will headline a Tea Party rally this Saturday in Iowa, a key primary state for the campaign season.
Speculation is swirling that the 2008 Republican Vice Presidential candidate may use this occasion to announce her candidacy for the 2012 Presidential race.
Palin, a polarizing figure that nonetheless enjoys broad support among social conservatives and the Tea Party set, has thus far been coy about her intentions.
Given the negative reaction her candidacy would likely arouse from independents (as well as, of course, Democrats), she would best be served by making such an announcement among her most fervent supporters, the Tea Party.
However, given Texas governor Rick Perry's rising trajectory among the GOP faithful, Palin has little time to make a fateful decision. She has gone so far as to tell reporters that she will make a statement by late September… which draws nigh.
I think we are seeing a great awakening of the American public, the individual Americans who want the exceptional-ism put back into our country, said Palin.
Karl Rove, an adviser to former President George W. Bush, told Fox News that he thinks Palin will declare her candidacy, but time is running short.
Her difficulty is that if she does not get in shortly after next week then I think people are going to basically say, 'She is not in, she will not be in, and if she gets in I am not going to be for her.' You can only tease so many times in the political process and I think she is getting to the end of that, he said.
A recent poll from CNN revealed that Perry is the most popular Republican amidst a crowded field, with 27 percent support, followed by Mitt Romney at 14 percent, with Palin third at 10 percent.
However, not everyone is convinced Palin will throw her hat into the ring.
"It's very unlikely that Sarah Palin will run for president," said Jamie Chandler, a professor of political science at Hunter College in New York.
"Palin's role in Republican politics is to be an agitator and the de facto spokesperson of the Tea Party movement. Palin brings to the table a strong voice that is influencing the Republican agenda, and she is also very good at attacking President Obama. She is much better situated to be a kingmaker in the 2012 election season, than a viable Presidential candidate."
Chandler believes that all the behind-the-scenes activities associated with Palin's political machine indicate that she will not run.
"She hasn't built a national campaign organization, nor has she hired top political consultants to help her manage a campaign," he noted.
"Palin is at her best when she is unbound by the normative restrictions a presidential campaign would impose on her."
Palin's high-profile appearances in Iowa, he asserts, are "strategic because she times them when she is most likely to get prominent media coverage.
And they are also designed to build her brand, which helps her sell books and increase the public's interest in her interest partly fed by the speculation she will run."
However, Chandler concedes that in the unlikely event that Palin decides to run for president, it is not too late, although it's getting down to the wire.
"Sarah Palin does have enough support to marginally effect Romney and Michelle Bachman's candidacies, but it's a very low possibility that her entrance would do much if anything to pose a real threat to them," he concluded.
© Copyright IBTimes 2023. All rights reserved.