Saudi Arabia Credit Downgrade: Moody's Cuts Rating, Assigns Stable Outlook Amid Slump In Oil Prices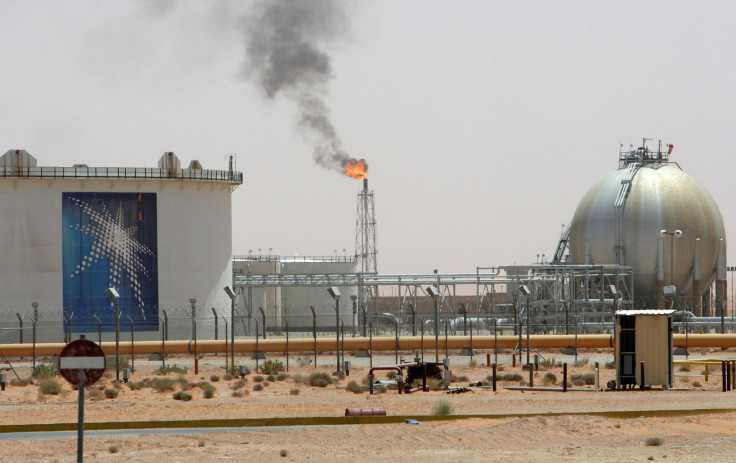 Moody's Investors Service downgraded Saudi Arabia's credit rating Saturday, to A1 from Aa3, citing lower oil prices that led to a "material deterioration in Saudi Arabia's credit profile."
Lower growth, higher levels of debt and reduced buffers both internally and externally — its foreign exchange reserves fell from $731 billion in August 2014 to $576 billion by March — had also weakened the oil-rich kingdom's ability to weather future economic shocks, the agency said.
As defined by Moody's, an Aa3 rating signifies high quality and very low credit risk, while the slightly lower A1 rating signifies an upper-medium quality grade and low credit risk.
Moody's Investors Service Inc. | FindTheCompany
Oil prices have fallen to less than $50 a barrel for crude, from a peak of more than $100 a barrel in 2014. The collapse has taken a heavy toll on Saudi Arabia, which counts on its oil and gas sector for 50 percent of its gross domestic product and about 85 percent of its export earnings.
"We have developed a case of oil addiction in Saudi Arabia," Deputy Crown Prince Mohammad bin Salman once told the news channel Al Arabiya.
In 2015, the Saudi government faced a shortfall of nearly $100 billion; its deficit constituted 14.8 percent of its GDP, compared to 2.3 percent in 2014.
Moody's noted that Saudi Arabia's nominal GDP had declined by 13.3 percent in 2015, adding that it expected to see it decline by another 5 percent this year. It also pointed to a projected slowdown in the country's GDP growth. From 2011 to 2015, Saudi's annual GDP growth averaged 5 percent but is expected to fall to 2 percent in the coming years.
The cut follows recent downgrades by Standard and Poor's in February and Fitch in April. Fitch also cited the repercussions of the drop in oil prices and said another cut was possible.
In its review, Moody's also gave Saudi Arabia a stable outlook, saying the country's risks were "broadly balanced." It said that if the government's plan to diversify its economic and shore up its budget were even partially successful, those efforts would stabilize the country and potentially lead to an eventual upgrade.
Saudi Arabia unveiled that Vision 2030 plan in April. It offered a slew of economic reforms aimed at reducing the country's dependence on oil revenue and lowering unemployment rate from 11.6 percent to 7 percent by creating jobs in other sectors, like mining and tourism.
Observers have described the plan as being everything from visionary and far-reaching to ambitious — perhaps excessively so.
Moody's also downgraded credit ratings for Bahrain and Oman on Saturday, lowering Bahrain's to Ba2, or substantial credit risk, and to Baa1 for Oman, meaning moderate credit risk.
© Copyright IBTimes 2023. All rights reserved.