Saudi Arabia To Drop Dollar Peg? Amid Slumping Oil Prices, Kingdom Could Reduce Budget Deficit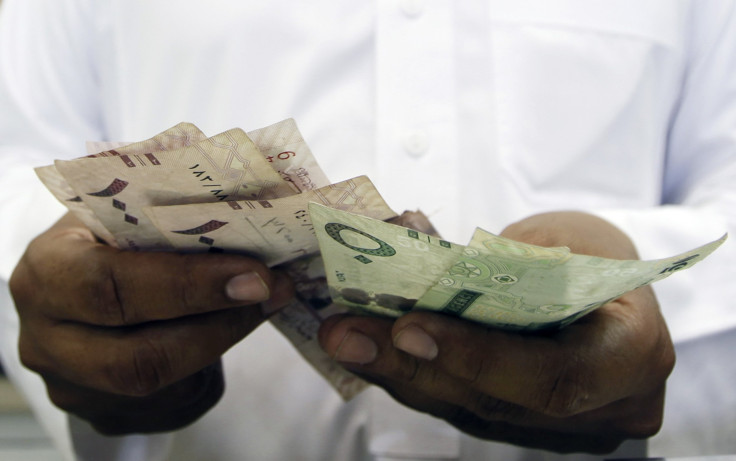 Saudi Arabia could be considering abandoning its currency peg against the dollar, analysts have said, according to CNBC Tuesday. The speculation comes following an announcement of plans to reduce Saudi Arabia's state budget amid a major budget deficit due to slumping oil prices.
The Saudi government in recent days has announced significant spending cuts, as well as plans to diversify the economy and generate revenue from sources other than oil. The kingdom ran a deficit of nearly $98 billion in 2015, according to the Council of Economic and Development Affairs, Reuters reported Monday.
"Something needs to happen [in Saudi Arabia], and it's not clear what is going to happen — whether the budget's going to be corrected or if there needs to be something on the monetary policy side, and here I'm specifically talking about the currency peg," Michael Cirami, a vice president of Eaton Vance Management, told CNBC.
Saudi Arabia Overview | FindTheData
The sharp drop in oil prices against a strengthening dollar has made Saudi Arabia's peg to the dollar inconvenient, but as the oil market tends to be dominated by the dollar, it was in the past a suitable peg for the oil-reliant nation. Dropping the dollar peg could cause prices to shoot up, however, as Saudi imports a number of goods. On the other hand, it could make exports more attractive due to a weaker currency.
"It's not something for now or possibly 2016, but when you look out a bit further the pressures are going to be there," Cirami said.
A 2016 Saudi budget unveiled Monday plans for $224 billion in spending on $137 billion in revenue. The budget assumes the average price of crude will rise to $45 per barrel next year. It now sits at around $37 per barrel. Nearly three-fourths of Saudi Arabia's revenue comes from oil, despite yearslong efforts to diversify the economy.
© Copyright IBTimes 2022. All rights reserved.
FOLLOW MORE IBT NEWS ON THE BELOW CHANNELS