Saudi Arabia's Oil Minister Ali al-Naimi Says His Country Will Supply More Oil If Ukraine Crisis Creates Shortage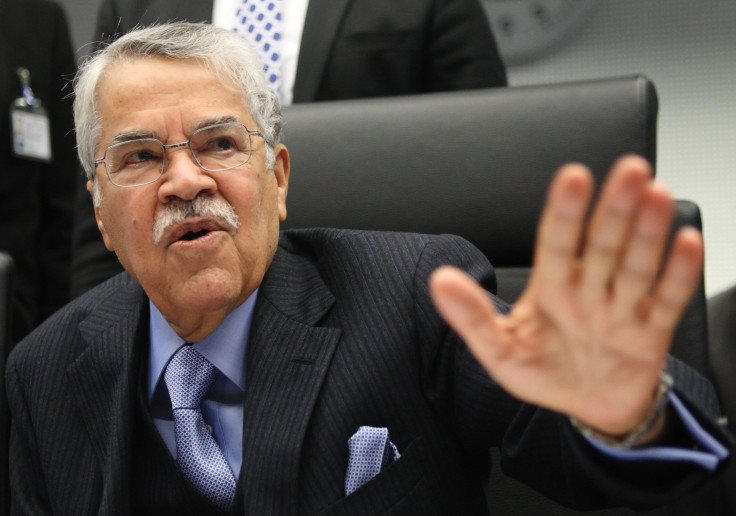 Saudi Arabia, the world's largest producer and exporter of oil, on Monday sought to reassure markets by stating that it is willing to increase the supply of crude if the ongoing crisis in eastern Ukraine created a shortage.
Hostilities between Ukraine's interim government and pro-Moscow rebels in several Ukrainian cities over the past few weeks have heightened tensions in the region and resulted in one of the worst stand-offs between Russia and the West in decades, giving rise to worries about the supply of oil from Russia to Ukraine and Europe, and keeping Brent futures near $108 a barrel, after prices hit an annual high of $112.39 on March 3. Russia's state-owned Gazprom, which controls about a fifth of the world's gas reserves, meets more than half of Ukraine's gas demands while supplying nearly a third of Europe's gas each year.
"We are willing to supply any shortage which may arise," Ali al-Naimi, the Middle Eastern kingdom's petroleum and mineral resources minister, reportedly said on the sidelines of an energy conference in Seoul, before adding: "Supply is highly sufficient. Demand is great. And the market is fairly stable. There's no reason for a change. Absolutely no reason."
Meanwhile, pro-Russia rebels declared a victory in a referendum on self-rule for eastern Ukraine, adding to growing concerns over the region's instability and pushing Brent crude up 36 cents to $108.28 a barrel Monday, while U.S. crude rose 13 cents to $100.12, according to Reuters.
"100 dollars is a fair price for everybody - consumers, producers, oil companies," al-Naimi reportedly said, in Seoul.
Tom James, managing director of Navitas Resources in Dubai, told Bloomberg: "The market is concerned now about Ukraine and oil rises on that situation," adding: "Without anything like that, the real picture is softer."
Abdalla El-Badri, secretary general of the Organization of the Petroleum Exporting Countries, said that the 12-member group, which pumps about 40 percent of the world's crude, will maintain production at about 30 million barrels a day in the near term, Bloomberg reported.
© Copyright IBTimes 2022. All rights reserved.
FOLLOW MORE IBT NEWS ON THE BELOW CHANNELS