Save the children, achieve recovery: NGOs tell G20 leaders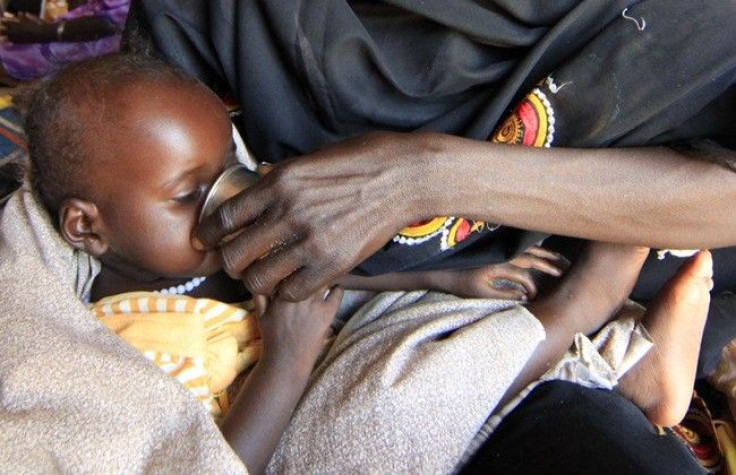 The financial crisis places a double squeeze on poor children, says Save the Children, the UK-based non-profit organization, on the sidelines of the Group of 20 (G20) summit in Seoul, South Korea on Thursday.
The G20 urgently needs to agree on steps to achive recovery from the global economic crisis, failing which, children will be the most affected, it says.
A World Bank report says 265,000 children may die between 2009 and 2015 because of the global financial crisis, assuming a steady recovery. Otherwise, it may reach up to 1.2 million, it says.
The numbers given by Save the Children depict a grim picture as the financial slowdown resulted in 350,000 children dropping out of their schools.
Poor people who went hungry was around 41 million and 50 million were pushed into extreme poverty due to the financial crisis. Another 64 million may fall into this category by the end of 2010 if the issue is not addressed, says an estimate.
The World Bank expects aid flow from the developed and emerging countries was disrupted by the crisis to the magnitude of 20 to 25 percent and will not begin to recover for at least a decade.
The G20 needs to place people, in particular women, children and marginalized communities at the heart of all development plans, says Jinho Song of GCAP (Global Call to Action Against Poverty).
GCAP said a delegation of about 50 organizations had a dialogue with G20 negotiators last month and offered 20 ways to help the poor and children with sound global strategies.
The deliberations at the G20 Seoul summit should be made transparent at all levels, says Michael Switow of the GCAP.
Quality education and health care, clean water and food security -- these are investments in human capital, stresses Jasmine Burnley of Oxfam, a UK-based non-profit organization. The G20 needs to realize that investing in people is the best path to a healthy economy.
Echoing similar views but focusing on financial inclusion, Taeho Lee of People's Solidarity for Participatory Democracy (PSPD) blamed the banking sector for ignoring the real or rural economy in many countries.
One of the main causes of increasing instability in the global financial system is that banks have abandoned their role of supporting the real economy by meeting the need for credit and are, instead, engaging in financial speculation, says Lee.
The non-profit organizations were apprehensive that the promises made at the London summit in 2009 by the G20 leaders may not be implemented as the global currency crisis has remained a major hurdle at the Seoul summit.
Raising more revenue by imposing financial transaction taxes is another demand they want to put forward at the summit.
© Copyright IBTimes 2023. All rights reserved.