Scientists Discover Two New Odd-Looking Shark Species
KEY POINTS
Two new shark species were discovered by a team of scientists
Before the discovery, only one six-gilled sawshark was known
Unfortunately, the new species could already be vulnerable to overfishing
An international team of scientists discovered two new shark species from specimens recovered in Zanzibar and Madagascar. Before the two new species were discovered, there was only one known species of six-gill sawshark, the Pliotrema warreni.
The new species were discovered while the researchers were investigating small-scale fishing in Madagascar and Zanzibar. Although both new species were not found alive, one of the two new species, Pliotrema annae, was discovered after being caught by fishermen in Zanzibar while the other, Pliotremma kajae, is from Madagascar.
"This project is also testament to the value of scientists working with local communities. Without the fishers help we would not have discovered these animals," study co-author Dr. Per Berggren said. "Their knowledge of their environment is unparalleled and it is our mission to help them preserve the marine animals and ecosystems they rely on to survive."
Six-gill sawsharks have distinctive saw-like snouts that have teeth and catfish-like whiskers that help them to find prey and, they also have six gill slits on either side when other sawsharks only have five.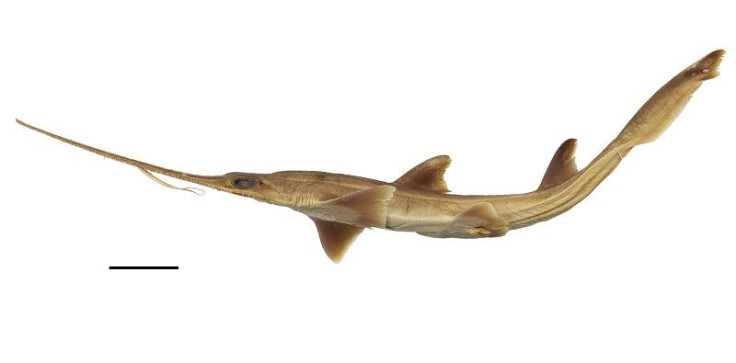 Both of the new species also display the characteristics of the previously only known six-gill sawshark. However, the scientists realized that the specimen they had actually did not completely match, particularly in the positioning of their barbels.
In fact, the researchers found that some of the six-gill sawshark specimens in museums were actually mislabeled as the P. warreni when they were actually members of the new species.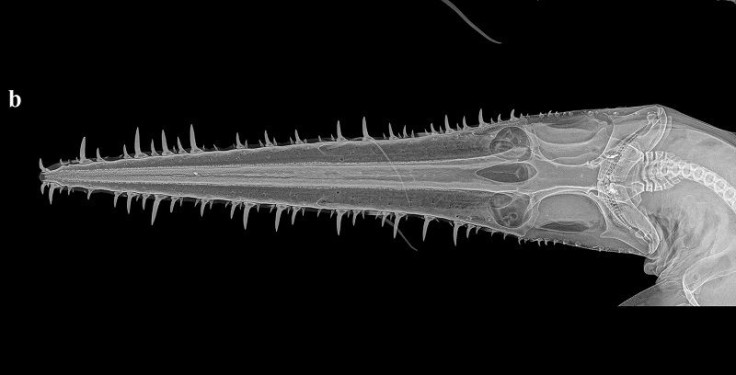 According to the researchers, their discovery highlights the importance of the Indian Ocean for shark and ray biodiversity.
"Last year our team highlighted the massive underreporting of sharks and rays caught in the South West Indian Ocean and the urgent need to expand efforts globally to assess the impact of these fisheries on vulnerable species," study co-author Dr. Andrew Temple said. "The discovery re-enforces both how important the western Indian Ocean is in terms of shark and ray biodiversity, but also how much we still don't know."
Unfortunately, even though the two new species were only just discovered, the researchers note that it is possible that they could both be already vulnerable to overfishing, particularly the P. annae because of its small range, rarity and occurrence in shallow waters.
"Knowledge of sawsharks in the western Indian Ocean is generally still scarce. But considering their known depth distributions, both new species are likely affected by fishing operations," lead author Dr. Simon Weigmann said. "This assumption, combined with the limited range and apparent rarity of both new species, raises concerns that they are vulnerable to overfishing and might be in continuing decline."
© Copyright IBTimes 2023. All rights reserved.