Scotland Referendum: Salmond Accepts "No" Verdict As Voters Choose To Remain Part Of UK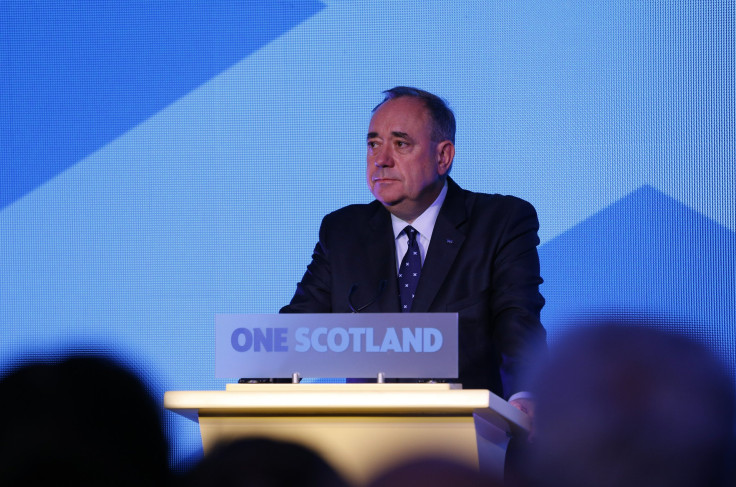 Alex Salmond, the first minister of Scotland, accepted the electorate's decision in the early hours of Friday, as citizens chose to remain a part of the United Kingdom, in a historic referendum that saw a record voter turnout.
Salmond said he "accepted the verdict of the people and called on Scotland to accept the democratic verdict of the people of Scotland," the BBC reported, adding: "I call on all of Scotland to follow suit in accepting the democratic will of the people of Scotland."
Crediting the democratic process, Salmond said, "We have touched sections of the community who have never been touched before by politics. These communities have touched us... I don't think that will ever be allowed to go back to business as usual in politics again," the BBC reported.
British Prime Minister David Cameron, in a tweet, announced that he'd make a statement "following the Scottish Referendum results just after 7am."
Earlier counts of the Scottish referendum had shown that Scots had voted to continue the 307-year-old union with the UK, and have rejected plans for breaking away. According to an estimate from the BBC in the early hours of Friday, 55 percent of voters had said "No" to independence.
The BBC's estimate came in as voting results for 31 of the total 32 councils showed voters wanted to stay a part of the UK. Earlier, Salmond reportedly boarded a private jet to the capital Edinburgh, which also voted "No" to the referendum. The Guardian too estimated that Scotland's final vote will reject the independence campaign.
Salmond congratulated Glasgow, which contributes 11.3 percent of the total electorate, and voted "Yes" for independence.
However, as the final outcome of the referendum became increasingly clear, Cameron congratulated Alistair Darling, a British Labour Party politician who conducted the Better Together campaign, on Twitter. The campaign was aimed at convincing Scots to stay in the union.
Darling too posted his reactions to the early results on Twitter.
© Copyright IBTimes 2023. All rights reserved.