Scott Forstall, John Browett Out At Apple: Why Cupertino Couldn't Be Happier About The Departures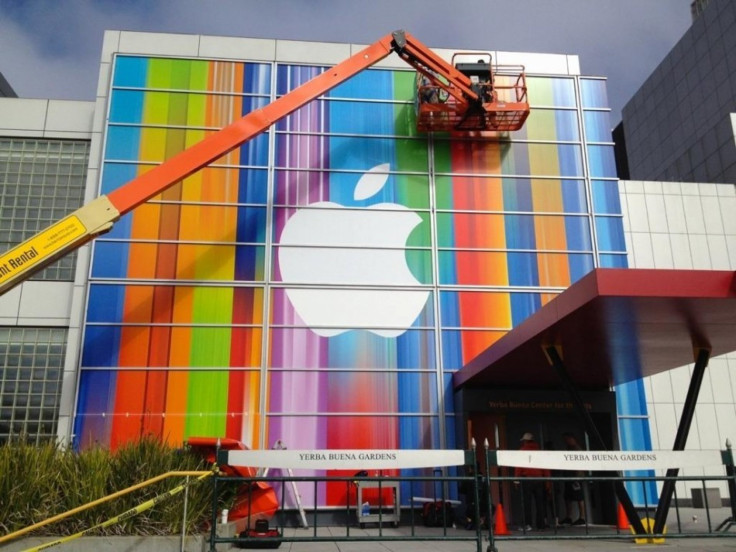 Following a day dominated by exciting news from Google and Microsoft, Apple stole some thunder from its technology rivals by announcing an unexpected shake-up in its management. On Monday evening, Apple
announced via press release
that Scott Forstall and John Browett, Apple's senior VPs of iOS software and retail, respectively, will be leaving the company.
While Browett's timetable for leaving is unknown, Apple says Forstall will serve as an advisor to CEO Tim Cook before his departure some time next year.
"We are in one of the most prolific periods of innovation and new products in Apple's history," said Tim Cook, Apple's CEO. "The amazing products that we've introduced in September and October, iPhone 5, iOS 6, iPad mini, iPad, iMac, MacBook Pro, iPod touch, iPod nano and many of our applications, could only have been created at Apple and are the direct result of our relentless focus on tightly integrating world-class hardware, software and services."
As a result of these departures, Apple says Cook will take over for Browett as the company searches for a new retail chief, while its team of other executives will divvy up the work left behind by Forstall:
Jony Ive, Apple's lead designer, will take over Forstall's main role in providing leadership and direction for the Human Interface across all company lines (including iOS).
Eddy Cue, who was recently promoted to SVP of Internet software and services, will now take on additional leadership responsibilities in the development of the popular iOS platform, including the two biggest areas in most need of improvement, namely iOS Maps and Siri, the company's virtual personal assistant.
Craig Federighi, who was also recently promoted to SVP of Mac software and services, will now also head up the base of iOS operations. This particular move makes a great deal of sense for Apple, which has been slowly merging its desktop and mobile operating systems over the last few years for a few major reasons. Federighi's new role will ensure tighter integration between the company's two software platforms.
Finally, Bob Mansfield, Apple's former SVP of hardware engineering who retired last year only to come out of retirement, will now stick around Apple for at least another two years as he heads up a brand-new group at Apple simply known as "Technologies." This new team will reportedly combine Apple's various wireless teams into one cohesive organization to focus on innovating in the fields of wireless and semiconductor technologies.
Forstall, Browett Out: Why It's A Great Move
Let's get the Browett news out of the way. Browett, the former Dixons CEO was
hired in late January
to replace Apple's legendary retail chief Ron Johnson, was clearly not the right move from the start. Not only was he responsible for Apple's biggest PR blunders, including the rumors of mass firings from its stores and the "rejiggering" of Apple's retail formula to focus more on profitability rather than customer service, but in Apple's formal press release, he wasn't even mentioned until the second-to-last paragraph.
If getting Browett out of Apple wasn't enough to lift the spirits at Apple, the removal of Forstall from his key role in iOS definitely was. According to several reports now from The Wall Street Journal, The New York Times and others, citing Apple executives who chose to remain anonymous, Forstall was quite the polarizing figure in Apple.
Forstall, who was recruited by Steve Jobs while he was still at NeXT, Inc. and came to Apple in the company's 1996 acquisition, had reportedly clashed with several prominent Apple executives, including most importantly CEO Tim Cook and lead designer Jony Ive.
In addition to criticisms over his thorny disposition, many Apple staffers and managers took offense to Forstall's insistence upon the use of skeuomorphism, which is the inclusion of certain design elements that were once functional but remain simply for decoration. Jobs was reportedly a supporter of these skeuomorphic features, but others like Ive found these ornamental elements distasteful.
John Gruber of DaringFireball, who has been extremely accurate with Apple-related news,
perhaps best explained
the reasons behind Forstall's ouster:
"Forstall is not walking away; he was pushed," Gruber wrote. Potential factors that worked against Forstall: his design taste, engineering management, abrasive style, and the whole iOS 6 Maps thing. I also wonder how much Forstall was effectively protected by his close relationship with Steve Jobs — protection which, obviously, no longer exists."
While there were certainly political reasons behind Forstall's departure, many, including The Wall Street Journal, have reported on the relative failures of Siri and
especially iOS Maps
as the final nails in Forstall's proverbial coffin.
"In deciding how to manage the crisis, Mr. Forstall argued that the company could address the outcry without apologizing, as Apple had done when it shipped iPhones with faulty antennas a few years ago, one of these people said,"
reported The Wall Street Journal
, citing its sources from within Apple. "Mr. Cook and others disagreed, these people said. Mr. Cook signed his name to
the apology
instead."
Adam Lashinsky, author of the book "Inside Apple," also cited iOS Maps as a key reason behind his departure.
"I also heard that Forstall refused to sign the letter apologizing for the mapping fiasco, sealing his fate at Apple," Lashinsky wrote.
Even though Forstall was responsible for some of the greatest successes of the iOS platform, many are now reporting that the spirits at Apple are at an all-time high due to his removal.
The New York Times, citing a senior Apple employee who asked not to be named, said Forstall had tried to insert himself into too many other roles at the company in which he wasn't responsible for, and now that he's left, "the mood of people at the company was largely positive."
"This was better than the Giants winning the World Series," the Apple employee
told The New York Times
. "People are really excited."
So all in all, while Browett and Forstall's departures could be construed as negative for a company that requires consistency, it seems like all is now well in Cupertino. Ive, Federighi, Cue and Mansfield will now lead Apple by committee, which is not a bad thing, considering each of these executives is beloved by Apple employees and fans alike, and their design proclivities are proven successful.
Perhaps the best line from all of this news comes from GigaOM founder Om Malik,
who had this to say
about these two departures from Apple:
"As for the move itself – I said it on Twitter: if you do your job and do it well, Cook is okay making you rich. If you mess up, don't let the door hit you on the way out. Browett was a disaster and wrong guy for the job. Forstall forgot he was Steve's guy, not Steve Jobs."
© Copyright IBTimes 2023. All rights reserved.