SEALs Killed in Afghan Helicopter Crash Were on Rescue Mission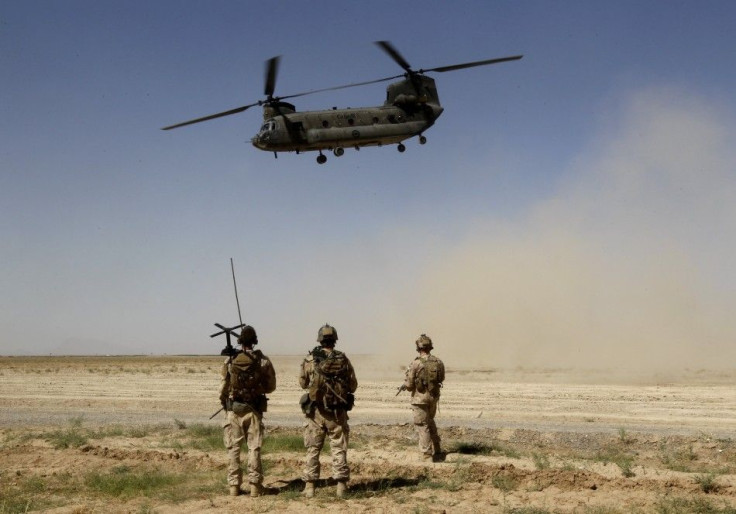 The U.S. Navy SEALs and other troops whose helicopter was shot down by the Taliban in eastern Afghanistan Saturday had rushed to the mountainous area to help a U.S. Army Ranger unit that was under fire from insurgents, two U.S. officials said Sunday.
One of the officials said the SEALs had completed their mission, subduing the attackers, and were departing in a U.S. Army Chinook helicopter when a rocket-propelled grenade apparently hit it, The Associated Press reported.
The Rangers, a special operations force that works regularly with the SEALs, secured the crash site afterward, the other official said. Both officials spoke on condition of anonymity, as the investigation is still ongoing.
Thirty Americans and eight Afghans were killed in the crash, making it the single deadliest loss of life for U.S. forces in the decade-long war in Afghanistan.
The SEAL mission was first reported by CNN.
On Sunday, NATO began a recovery operation of the helicopter, while Afghan and American forces continued to battle insurgents in the region of the crash, though the fight does not appear to involve the troops around the crash site.
"There have been a small number of limited engagements in the same district as yesterday's helicopter crash, however, those clashes have not been in the direct vicinity of the crash site," NATO said in a statement. "As of now, we have no reporting to indicate any coalition causalities resulting from these engagements."
The recovery mission was confirmed by Wardak provincial spokesman Shahidullah Shahid, who said the recovery mission was under way and reported overnight Taliban casualties.
"There is a joint operation going on by Afghan and NATO forces. A clearing operation is ongoing in the district and there are reports of casualties among insurgents," Shahid said. "The area is still surrounded by American forces."
The downing of the helicopter Saturday proved to be a setback for the U.S.-led coalition, especially as President Barack Obama begins the phased withdrawal of troops in the region, and in the costly, unpopular war.
Of the 30 Americans killed, 22 were Navy SEALs, three Air Force combat controllers and a dog handler, his dog and four crew members, a current U.S. official and a former U.S. official said on condition of anonymity because military officials were still notifying families of the dead, The AP reported.
Most of the SEALs belonged to the same commando unit that killed Osama bin Laden in May this year, although they were not the same people who participated in the Pakistan raid.
© Copyright IBTimes 2023. All rights reserved.