In Search Of The Real Thing: Why Global Advertisers Like Coca-Cola Are Ditching Celebs For Little-Known Instagram Artists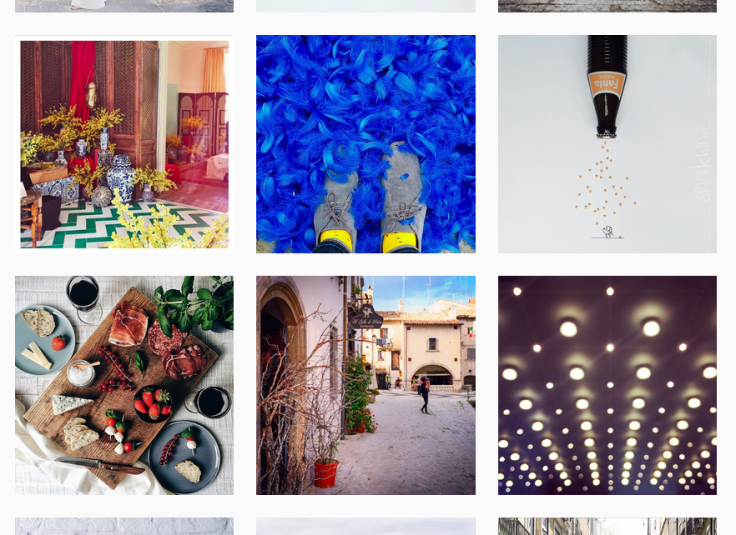 It was all about selfies for Christine Adelina, until May 1, 2014. That's when the 22-year-old student and obsessive Instagram poster from London learned her large following on the photo-sharing app could translate to some decent income. After attending a meetup for Instagram "influencers," she switched from bedroom and bathroom selfies to artistic portrayals of the world around her, now spending at least three hours a day on the app.
And brands are gawking -- handing over ad dollars to Adelina and other so-called influencers, anywhere from $300 to thousands of dollars depending on the deal, to join their marketing campaigns. While some sponsorship deals simply reward users with gifts for sending out company-related Instagram posts, others are contracted.
Take Nabisco's #PuttingOnTheRitz campaign, for example. That marketing strategy to promote new Ritz Crisp and Thin crackers -- to which Adelina and a handful of other contracted influencers submitted two photos for this June -- reached 7.5 million people. One post from British blogger Tanya Burr, who boasts 2 million Instagram followers, drew 110,000 likes.
It's the latest sign that Madison Avenue and its counterparts worldwide are recognizing the pitch power of organically born social media stars like Adelina and Burr. They can be just as influential, or even moreso, as celebs like the Kardashians. Consumers, the thinking goes, may connect more readily with individuals who lead lives like their own. "For 'Putting on the Ritz,' we were very interested in getting people involved. The campaign seemed more real," said Jana Soosova, social media campaign manager at London-based PHD Media.
Earlier this month, Instagram introduced its first ad product for businesses. The system allows companies to quickly create standard ads, target them to selected users and include direct-response buttons (like "Buy Now" as seen on Facebook, Twitter and Google). The move will spur more ads on the Facebook-owned photo-sharing app -- and fuel Instagram's predicted rise to $2.8 billion in revenue by 2017.
But there have always been ads on Instagram, some of which have been embraced by the over 300 million-person active community and have enthralled some forward-thinking brands with big budgets like Coca-Cola, L'Oreal and Asos. Rather than sign contract after contract with celebrities, who boast the biggest follower counts on Instagram, some companies have latched onto the artists that have helped build up the young, but fast-growing network.
"Usually the campaigns are more creative, more advanced than you would see on other networks. Whoever is creating the ads puts more effort into the process," said Soosova.
A New Network
Unlike YouTube's Partner program or Twitter-owned Niche, Instagram does not have direct ties to a professional network of creators. But entrepreneurs have stepped in -- since Instagram's early days -- to fill the role of connecting eager brands to power influencers and help sign, seal and deliver on contracts and campaign expectations.
"We see plenty of agencies pop up. Anyone can scrape Instagram and get 20,000 names together, but having the relationships and knowing how to run a campaign is a different story," said Francis Trapp, founder and CEO of Brandnew IO, an Instagram-focused marketing company based in Berlin.
Trapp, who did time in banking, consulting and finance and boasts a passion for photography and advertising, started building a network in 2013. He dug through the app, then only a recent acquisition of Facebook, for interesting accounts and reached out. He now oversees a network of 1,500 influencers across 60 countries and has coordinated 130 campaigns. Trapp projects $2.2 million in revenue this year.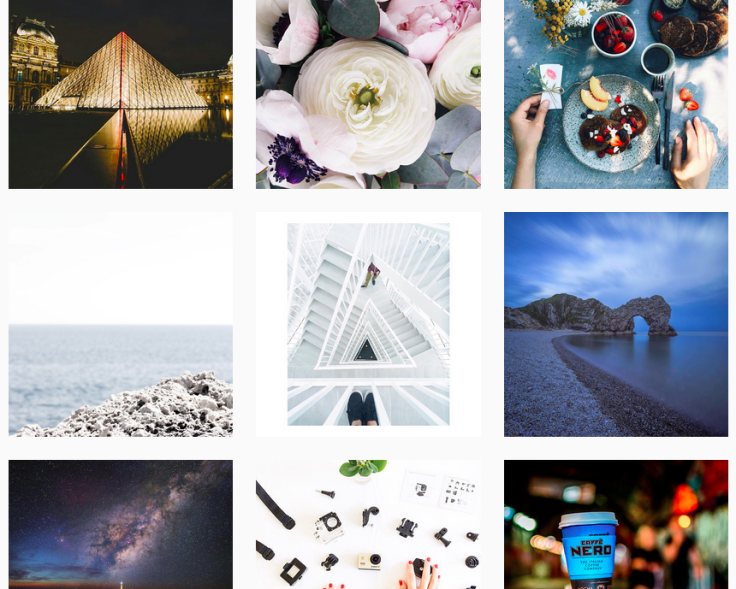 Marketing teams, such as PHD London, have come to Trapp for help finding influencers. Trapp's list does not include the biggest names on Instagram, like Justin Bieber (23.8 million followers), Kim Kardashian (23.5 million) or Beyonce (22.2 million). Some companies, such as teeth whitener Cocowhite, target those celebrity endorsements, Jezebel reports. But when marketers come to Trapp, that's not what they are after.
Adelina is not shy to admit her labor can come cheaper, and more easily negotiated. Not only that, she brings her own photography skills and artistic influence, which she describes as vintage-inspired, into each post.
"Instagram influencers are not the people who are just taking their products and snapping a quick photo. I think companies see the potential in the photography enthusiasts who took the time to create a picture," Adelina said.
Treading Lightly
Facebook has been moving slowly to develop Instagram into an advertising powerhouse, like its main site has become. "We're very, very cautious. Instagram remains small relative to Facebook, and it's really going to take time," Chief Operating Officer Sheryl Sandberg said during the company's earnings call in July. Facebook does not break out revenues for the site.
Facebook acquired Instagram in 2012 -- two years after its launch -- for $1 billion. At the time, there were about 30 million accounts on the app. That has since jumped to 300 million monthly active users who share 70 million photos a day.
Influencers have emphasized that the company should be careful not to frustrate the power users and consumers. How Trapp views an Instagram post: "It's a beautifully taken shot in your everyday life."
"I think this community thrives on creativity," Adelina said.
"My Instagram style is very minimalistic and whimsical," said Kerstin Hiestermann, a mother of three who boasts 278,000 followers.
With Instagram's new system, marketers can generate ads with a click, and the formalized system is just starting. For now, not all sponsorship campaigns need to be approved by Instagram, as long as they fit the terms of service.
That's not the case for YouTube, where creators must inform the site of product placement and these can only be done by official partners. Google can remove a video if it does not meet standards or if pre-roll ads, from which YouTube takes a 45 percent cut, conflict.
Instagram is now tapping into its own ad cut for revenue, and eMarketer has predicted that the app could generate $600 million in sales this year.
© Copyright IBTimes 2023. All rights reserved.
FOLLOW MORE IBT NEWS ON THE BELOW CHANNELS