Seattle Seahawks vs. New Orleans Saints 2016: Prediction, Betting Odds, Preview For NFL Week 8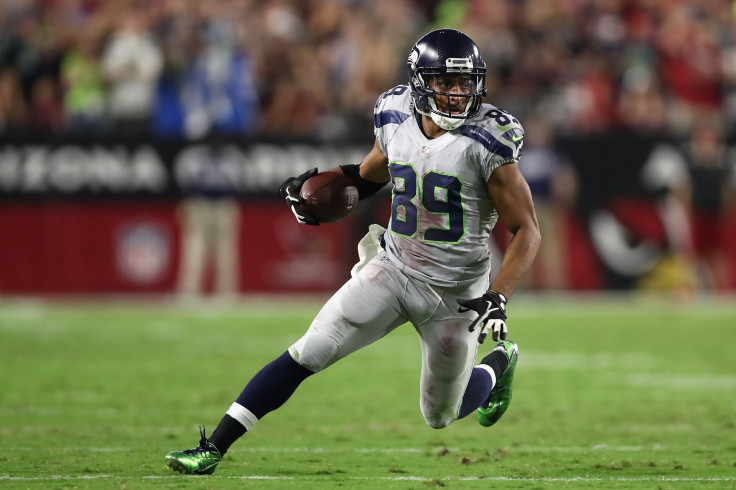 The Seattle Seahawks put on one of the worst offensive performances of the 2016 season last week, playing the Arizona Cardinals to a 6-6 tie on "Sunday Night Football." Things should be much different on Sunday when they visit the New Orleans Saints in Week 8.
Seattle could barely move the ball in the 60 minutes of regulation, as well as the 15 minutes of overtime, against Arizona. But after totaling just 257 yards of offense without a touchdown, the Seahawks are in for a bounce-back performance against a historically bad defense.
The Seahawks have struggled to protect quarterback Russell Wilson at times this season, and good defenses like the Cardinals can find a way to take advantage of that weakness. New Orleans, however, hasn't proven they can slow any offense down this season, no matter what issues a team might have.
The Saints allowed just 16 points in a Week 2 loss against the New York Giants, but that was an aberration. Even in that contest, New Orleans allowed 417 yards of offense. In their five other games, the Saints haven't surrendered fewer than 27 points. The defense has been especially bad at home, giving up 40 points per game on the turf at the Superdome.
Seattle's offense struggled in the first few weeks because of multiple injuries to Wilson, but the quarterback is much healthier in Week 8. He's back to being one of the league's best signal callers, and Wilson has put up big numbers when facing teams that give up a lot of points. The Seahawks scored at least 26 points in games against the New York Jets, San Francisco 49ers and Atlanta Falcons, all of whom rank 23rd or worse in points allowed.
New Orleans has been able to win twice and remain competitive in most games because of their offense. The Saints are third in points per game (29.3), and Drew Brees ranks second in passing yards (2,101) and first in passing touchdowns (17).
If any team can slow down the Saints' offensive attack, it's the Seahawks. The are tied for first in fewest points allowed per game (14), and they rank in the top 10 against both the pass and the rush.
The Saints' offense has been limited when facing tough defenses, totaling just 34 points against the New York Giants and Kansas City Chiefs, who rank 10th and 11th, respectively, in points allowed. The Falcons rank first in the NFL in both yards and points, but the Seahawks held them to 24 points. Atlanta put up 45 points in a victory against New Orleans.
It's a bad matchup for the Saints, and it will likely to drop them to 2-5 and close to being out of the playoff race with still more than half of the season left to play. Seattle might not have much trouble covering the 2.5-point spread, and their offense should push the final score past the over/under of 48.
Prediction: Seattle over New Orleans, 31-21
© Copyright IBTimes 2023. All rights reserved.