SEBI bars Anil Ambani from stock investing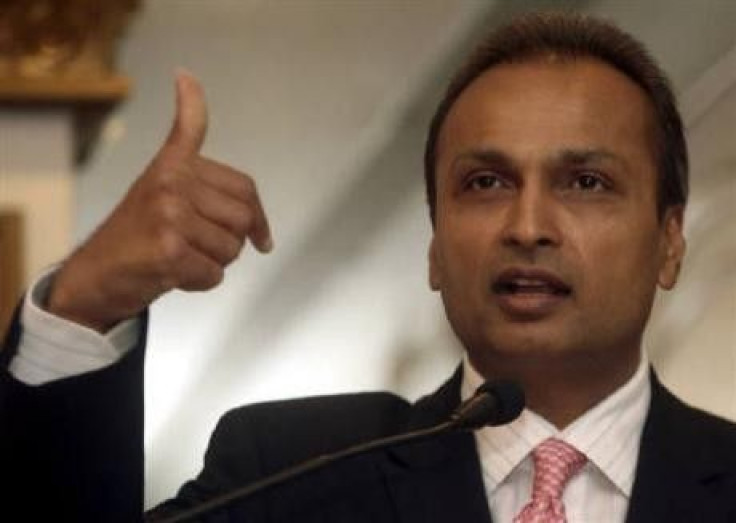 The Securities and Exchange Board of India (SEBI) on Friday said billionaire Anil Ambani cannot invest in publicly-listed securities until the end of this year, and barred two of his companies from such investments until the end of 2012.
SEBI said Reliance Infrastructure and Reliance Natural Resources, which has since been merged into Reliance Power, had used money raised through overseas borrowing and foreign bonds to invest in the stock market.
The regulator said its investigations found Ambani's Reliance Infra and Reliance Natural Resources were responsible for misrepresenting the nature of investments in 'yield management certificates/deposits' and the profits and losses thereof, in their annual reports for the years ending in March 2007, 2008 and 2009.
The regulator said it had issued show cause notices to the companies and the executives in June 2010.
Reliance Infra said in a statement it had voluntarily settled the matter with the regulator, with no admission or denial of guilt. It said its directors had paid the entire settlement fee of 250 million rupees ($5.5 million).
Anil Ambani, one of the formerly feuding billionaire brothers and one of the most influential businessman in India, leads the Anil Dhirubhai Ambani Group conglomerate, some of whose companies are burdened with heavy debt loads.
Ambani's Reliance Communications, which is India's second-largest mobile phone carrier, alone had net debt of 291.9 billion rupees ($6.4 billion) at the end of September.
Ambani, ranked as the world's 36th richest man by Forbes in 2010, failed in efforts last year to raise funds for the telecom company by selling a 26 percent stake and merging its tower arm with a rival.
I don't think there will be any financial impact, since they have not been barred from the primary market, said Neeraj Dewan, director at Quantum Securities, adding there would be a sentiment setback on the companies in the short term.
If they need to raise funds, it should not be a problem, they can raise it from the primary market, he said.
SEBI said four other directors in Reliance Infrastructure were also barred from stock investments until December.
© Copyright Thomson Reuters 2023. All rights reserved.