Secret Information On British-American Drone Strikes Are Being Withheld By UK Courts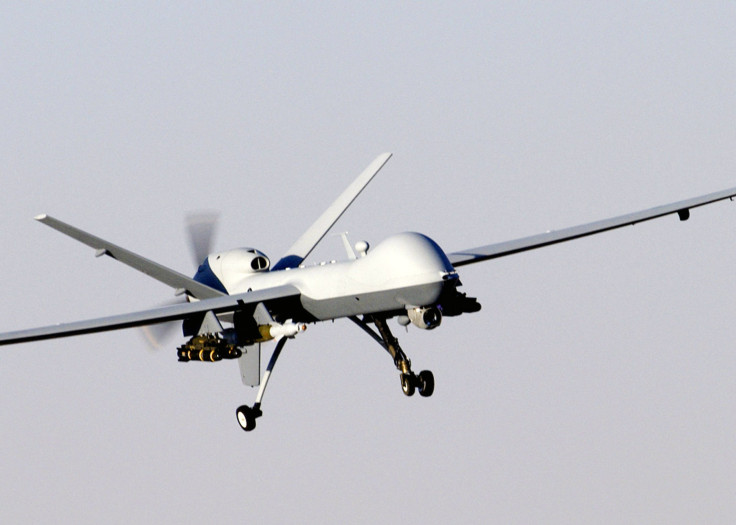 In an attempt to "demystify" military drones for the British public, the Ministry of Defence released data Thursday asserting that British forces have fired 459 missiles from their unmanned Reaper drone over the duration of the Afghanistan war, with only one civilian casualty. This, the government says, shows how drones are much safer for civilians and for the military.
The release follows a column that appeared in the Guardian in December 2013 where Secretary of State for Defence Philip Hammond made the case for drone technology. He wrote that he wished "to put the myths to bed" regarding drone use in combat zones and that the most basic falsehood about unmanned aerial vehicles is the term "drone" itself, which he says "conjures up images of computer-controlled machines, free from human oversight."
The salient fact, he says, is that drones are guided and controlled by highly trained people. The same decisions that would be made by humans in a combat zone are made by the same people in a remote location in either the UK or the Middle East. Additionally, most UK drones do not carry weapons and are used for reconnaissance and surveillance, according to Hammond.
However, Hammond addressed only the UK's role in Afghanistan and not well-publicized drone strikes in Pakistan and Yemen, where the U.S. is stepping up efforts against Al Qaeda in the Arabian Peninsula. While also refusing to rule out sending drones to Yemen, in the interview Hammond also did not mention the great lengths that the British government has gone to in keeping its co-operation with U.S. drone strikes a secret.
A recent Reprieve press statement outlined the case of Noor Khan, a Pakistani living in Datta Khel, North Waziristan, who is being represented in British courts in an attempt to find out the UK's role in cooperating with U.S. drone strikes after his father was killed at a meeting of local elders in March 2011.
Reprieve claims that rather than explaining the UK's role in that and other drone strikes, the government has assembled a legal team to prevent any information being released.
© Copyright IBTimes 2023. All rights reserved.