Secret Service May Have Destroyed Videos Showing Allegedly Drunk Agents Driving Through Bomb Investigation Scene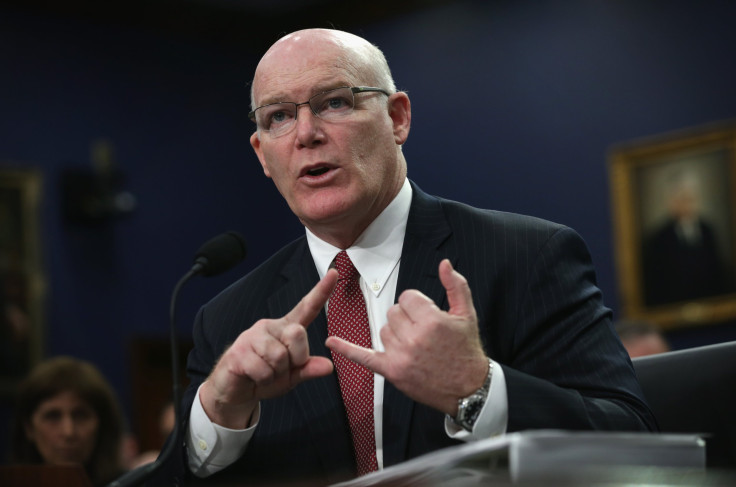 White House surveillance footage showing two senior Secret Service agents driving a vehicle through an active suspicious package investigation while allegedly under the influence of alcohol may have been destroyed, the service's director, Joseph Clancy, told lawmakers Wednesday.
House Oversight Committee Chairman Rep. Jason Chaffetz, R-Utah, told CNN that he and his colleagues had been shown two videos of the incident Tuesday, one of which showed little of the incident.
"We inquired if there were additional tapes and angles and the director informed us that there may not be because it's their policy to erase them 72 hours after they record, which is just unfathomable," Chaffetz said. "I can't think of any good reason to do that."
"This is not your local 7-11. This is the White House," he added.
The incident, which took place March 4, happened as two as-yet unnamed senior Secret Service agents arrived outside the White House, after attending a party for a colleague nearby.
They are alleged to have driven through security tape erected around the scene of a suspicious package, subsequently striking a security barrier with their government car. The woman who left the package there yelled at police that it was a bomb, before speeding off, the Washington Post reported. The package was later found to be harmless.
The two tapes of the incident lawmakers were shown did not answer to the most significant question the incident has raised: whether the agents in question were inebriated or not.
"In terms of were they drunk or inebriated, can't tell," Chaffetz told CBS News. "We want to see other tapes to understand that."
No sobriety tests were conducted on the agents in question at the scene, and they were permitted to drive home. They have both since been assigned to "nonsupervisory" positions, but are still getting paid while the incident is investigated.
In testimony before lawmakers Tuesday, Clancy admitted that he was not informed of the alleged drunk driving incident for five days. He also admitted that the service has a problem with alcohol, AFP reported.
"There's an element within our agency that does cope with stresses... by using alcohol," Clancy said, noting that the agency recently launched an initiative to address stress.
Clancy officially became director of the Secret Service last month, after serving as an acting head since the resignation of former director Julia Pierson in October 2014.
The Secret Service's reputation has been significantly tarnished in recent years, following a series of embarrassing and potentially dangerous security lapses at the White House, and multiple incidents of improper conduct by agents abroad.
Investigation of the incident has been turned over to the Department of Homeland Security's inspector general, who is independent from the Secret Service.
© Copyright IBTimes 2023. All rights reserved.