Self-Financed Extremist Group ISIS Could Be The Wealthiest Terrorist Network Ever Known, Officials Say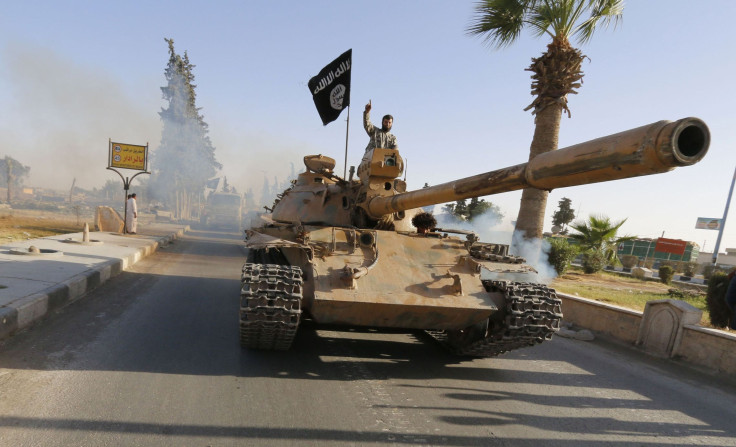 The terrorist group engulfing broad swaths of Iraq and Syria is raking in large amounts of cash through a wide network of lucrative commercial activities. The Islamic State may be raising more than $2 million a day in revenue from crude and refined oil sales, extortion, taxes and smuggling, U.S. intelligence officials and anti-terrorism finance experts told Bloomberg News this week.
The extremists' ability to self-finance could undermine U.S. and European efforts to contain and quash the Islamic State, formerly known as ISIS. By contrast, other terrorist organizations, including al Qaeda, have relied heavily on money laundering and donations from foreign patrons -- funding sources that can be tracked and blocked by international sanctions and banking regulations, Bloomberg said.
ISIS is "probably the wealthiest terrorist group we've ever known," Matthew Levitt, a former U.S. Treasury terrorism and financial intelligence official, told Bloomberg. "They're not as integrated with the international financial system, and therefore not as vulnerable" to punitive financial measures.
The group controls seven oil fields and two refineries in northern Iraq, plus six out of the 10 oil fields in eastern Syria, and it is selling crude at between $25 and $60 a barrel, Luay al-Khatteeb, a visiting fellow at the Brookings Institution's Doha Center in Qatar, told Bloomberg. The cheapest oil is only one-quarter of international benchmark prices for crude, a discount that reflects the risks that middlemen face in smuggling and brokering the oil.
Within ISIS-controlled territory, the group taxes city residents and controls critical resources like granaries. Bank and jewelry store robberies, extortion and smuggling also supply the extremists with revenue, Bloomberg said. Kidnapping for ransom may have earned the group $10 million or more in recent years, a U.S. official, speaking on condition of anonymity, told Bloomberg. Most recently, the group demanded $6.6 million for the release of a 26-year-old American woman abducted last year while on a humanitarian mission in Syria.
© Copyright IBTimes 2022. All rights reserved.
FOLLOW MORE IBT NEWS ON THE BELOW CHANNELS