Sen. Schumer Calls For Federal Investigation Of Rising Airfares Despite Industry's 'Record Profits'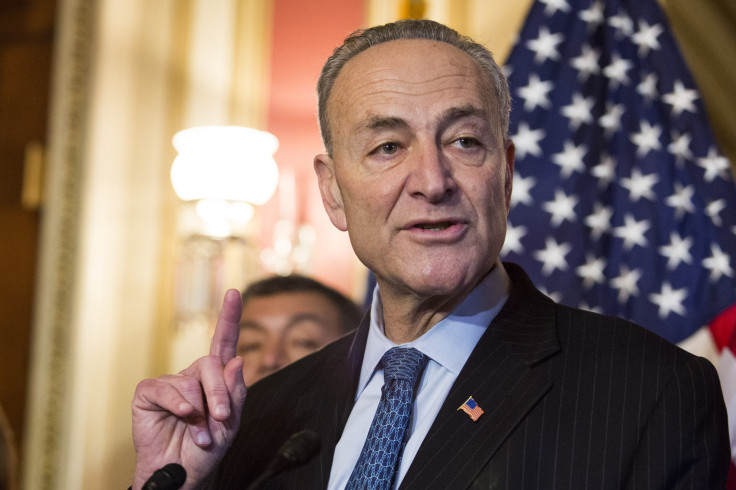 Sen. Charles Schumer is taking on the airline industry. The New York Democrat is calling for a federal investigation of airline ticket prices, given that fuel costs are falling significantly but fares are still rising.
"At a time when the cost of fuel is plummeting and profits are rising, it is curious and confounding that ticket prices are sky-high and defying economic gravity," Schumer said in a statement. "So I'm urging the feds to step in and do a price investigation on behalf of consumers who must buy holiday travel tickets that can break the bank."
Schumer is asking the U.S. Department of Justice and the Department of Transportation to investigate what he says has been a 10 percent increase in airfares over the past five years, given the industry's "record profits" and added fuel surcharges.
The International Air Transport Association recently announced that global airline industry profits are expected to grow 26 percent next year, reaching $25 billion. According to travel search and data site Hopper, typical round-trip domestic consumer airfares rose 3 percent this year, from $326 to $336.
Meanwhile, the cost of fuel has fallen by about 40 percent since June. Oil prices are at about $60 a barrel.
The senator also called on the Justice Department to examine whether recent mergers of large airlines such as American Airlines and US Airways have resulted in reduced competition, creating an environment that's conducive to higher fares.
Schumer added that the rising cost of fuel was often used as a justification by the airlines to increase fares, but the opposite hasn't been the case.
"The industry often raises prices in a flash when oil prices spike, yet they appear not to be adjusting for the historic decline in the cost of fuel," he said. "Ticket prices should not shoot up like a rocket and come down like a feather."
© Copyright IBTimes 2023. All rights reserved.