Senator says mortgage crisis risk remains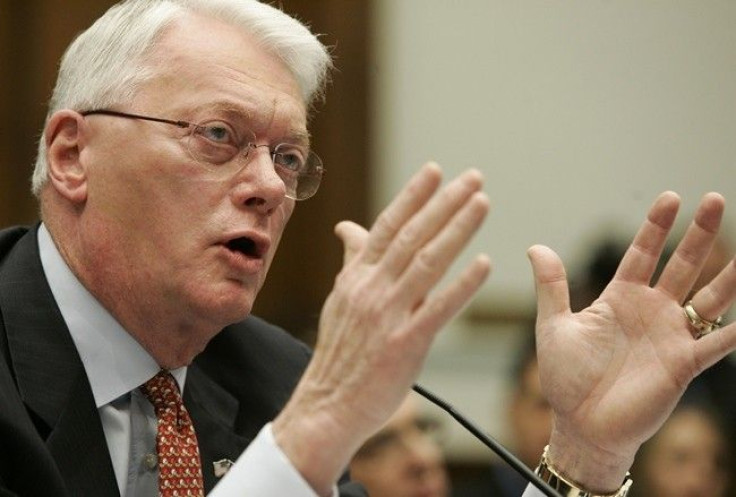 Sen. Jim Bunning, R-KY, expressed anger Wednesday that the potential for another mortgage crisis remains, despite efforts to deal with the mortgage crisis over the past decade.
Signs of a mortgage crisis were apparent in 2001 and 2002, in addition to crisis which began in 2006, he told federal financial regulators testifying before a Senate banking panel.
All of you have not come up with a solution to solve it, he said. I've sat on this committee for 12 years and listened to the same gobbledygook from everyone ... all you do is deal in hyperbole and don't deal in fact.
The comments were made at a hearing of the Senate Banking Committee, which spearheaded efforts to pass the financial reform package which was enacted in June.
In Wednesday's meeting, the focus was on the role of regulators in dealing with the problem of lawyers at mortgage-servicing firms who sign numerous foreclosure documents without properly considering them. The practice is known as robo-signing.
Retiring Sen. Chris Dodd, D-CT, said that additional problems with foreclosures had the potential of introducing bigger problems for the financial system.
If there are more revelations of that nature, this situation could ultimately have ramifications for the safety and soundness of our whole financial system, he said.
He also noted that five of ten members of the Financial Stability Oversight Council (FSOC) - a group of regulators mandated to meet by the financial reform bill - were present at the hearing. The council includes the heads of regulatory agencies and is expected to address issues of systemic risk in the financial system.
What is the FSOC doing? Are you meeting? This seems to be a classic case. We have a potentially risky problem ... why aren't you meeting on this? What's going on? Dodd asked.
The issue had been taken up by the council in the form of a general, more systemic aspect, said John Walsh, who became the acting head of the Office of the Comptroller of the Currency in August.
Once we have details we'll move to solutions, Walsh said.
I don't expect miracles ... I'd expect something, Dodd said.
Agencies represented by witnesses Wednesday included the U.S. Treasury, Federal Deposit Insurance Corporation, the Federal Reserve System, Office of the Comptroller of the Currency, and the Federal Housing Finance Agency.
Lawmakers and regulators also expressed concern that a dual-track of simultaneous home loan foreclosures and home loan modifications were causing problems for borrowers.
To unify approaches at the numerous mortgage servicing companies, national standards were needed, said Daniel Tarullo, a governor of the board of the Federal Reserve System.
We haven't had clearly articulated standards, but rather each [institution] having their own process to abide by the law, Tarullo said.
Where there is a race between foreclosures and modification with particular servicers, how that race is conducted needs to be done on a more standardized basis, he said.
While about 25 percent of loans fall under a voluntary government program that requires attempts at modification before a foreclosure can take place, many of the remaining loans are governed by contractual agreements that require the foreclosure process to move forward after several months of non-payment.
Should we mandate 100 percent of loans to be offered for modifications? Sen. Jack Reed, D-RI, asked.
FDIC chair Sheila Bair said she was trying to address the problem from a regulatory perspective, rather than a legislative approach.
I'm trying to take lemons and make lemonade, she said.
Reed said some safe harbor provision to get the modifications early in the process was needed.
One regulator said borrowers sometimes pay their second mortgage, but do not pay their first, which introduced problems in deciding how to modify loans. He called it a conundrum in loan modification.
The existence of second liens is problematic in relation to first liens, said Edward DeMarco, acting director of the Federal Housing Finance Agency, the agency which regulates finance company giants Fannie Mae and Freddie Mac, as well as 12 federal home loan banks.
Bunning also addressed a dip in home sales for October and raised concern about what could happen if they continued to decline further in November and December.
Until we get the housing and loan problems fixed, we're not going to get the economy straightened out, he said.
Tarullo testified that he expects housing prices to be flat or declining over the next year.
© Copyright IBTimes 2023. All rights reserved.