Senators Demand Explanation From Mark Zuckerberg Over Latest Facebook Scandal
Two months after Mark Zuckerberg sat before Congress and was questioned about Facebook's protection of user data, the 34-year-old CEO finds himself once again under the spotlight. Two lawmakers, one Republican and one Democrat, asked Zuckerberg in a letter to explain a report from Sunday that Facebook shared large amounts of user data with hardware makers without user consent.
The letter from Sen. John Thune, R-S.D., and Sen. Bill Nelson, D-Fla., comes in the aftermath of a New York Times report about Facebook's relationships with device companies like Apple, Samsung and BlackBerry. Their main concern was whether or not Facebook's latest scandal violated a 2011 Federal Trade Commission decree that held the site to never changing privacy standards without explicit user consent.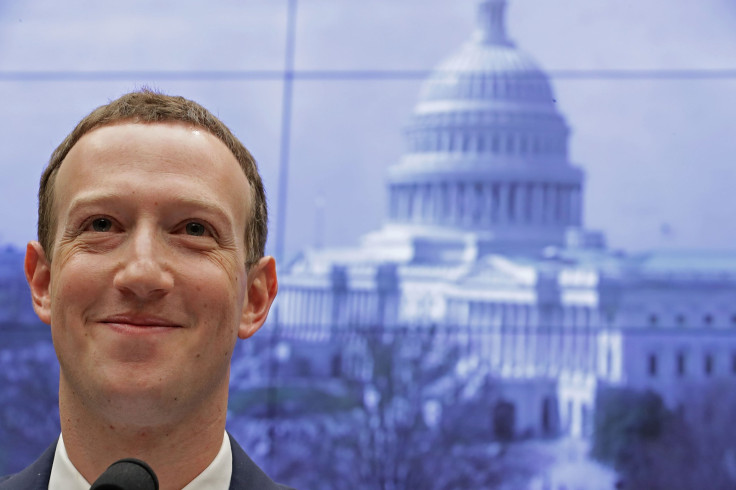 The Times reported that Facebook shared massive amounts of data about users and their friends with 60 hardware companies. As an example, a Times reporter logged into Facebook on a 2013 BlackBerry phone using the BlackBerry Hub feature and found that identifying personal information about them and their Facebook friends had been accessed.
Zuckerberg addressed Congress in April and offered to answer any unanswered questions in writing afterward. That still has not happened, according to Reuters. Members of European Parliament were also unhappy with Zuckerberg's responses to their questions in a separate testimonial.
Rep. David Cicilline, a Democrat from Rhode Island, flatly accused Zuckerberg of lying in his April testimony in a tweet on Sunday night.
Facebook VP of Product Partnerships Ime Archibong responded to the Times report in a blog post on Sunday. According to Facebook, the data-sharing partnerships with the aforementioned companies came about in an era when smartphones were less commonplace. The deals allowed phone makers to give users access to Facebook without logging into the mobile website or using a dedicated app.
Archibong said there was no reason to believe the data was misused in any way, emphasizing that many of those partnerships eventually ended.
Public trust in Facebook has eroded in recent months due to the revelation that as many as 87 million users across the U.S. and Europe had their data unwittingly harvested by Cambridge Analytica. Prior to going out of business, Cambridge Analytica mined data to consult right-wing candidates, including Donald Trump's 2016 presidential campaign.
© Copyright IBTimes 2023. All rights reserved.
FOLLOW MORE IBT NEWS ON THE BELOW CHANNELS