Senators Hope To Delay Postal Service Closings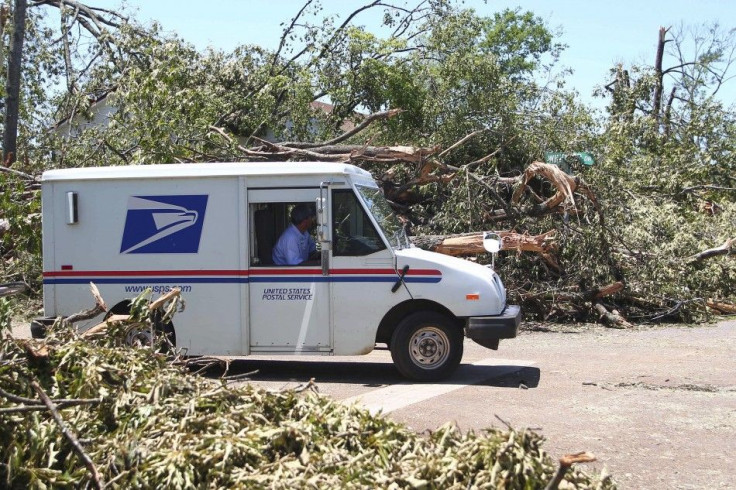 More than 200 mail processing centers could close in a month unless Congress steps in, but even that would be only a temporary solution.
Senators voted 74 to 22 Wednesday to proceed with debate on Senate Bill 1789, which would temporarily stabilize the nearly bankrupt United States Postal Service by pouring in cash to the troubled institution, delaying decisions on closing post offices and whether to continue Saturday delivery, the Associated Press reported.
According to a report released by the Government Accountability Office last week, closing up to 252 mail-processing centers and 3,700 post offices would save $6.5 billion. When a moratorium on closures expires May 15, 223 mail processing centers could close, said Sara Lonardo, a spokesman for Sen. Joe Lieberman of Connecticut.
But the Senate is hoping to delay those closings, as businesses and communities -- particularly those in rural areas -- worry about how they would be affected.
In a statement, Lieberman, who is co-sponsoring the bill with Sens. Susan Collins, R-Maine, Tom Carper, D-Del., and Scott Brown, R-Mass., said the bill will not save the Postal Service but is an important beginning.
Senators recently modified the bill to take rural business into consideration. Lieberman's amendments would change the standards that the agency is required to consider before closing rural post offices. They would also ease the Postal Service's pre-funding requirement for retiree health payments and create a chief innovation officer and an advisory commission to reconsider the Postal Service's current business model.
The state-by-state list of thousands of post offices at risk was released by the Postal Service last year and can be found here:
http://about.usps.com/news/electronic-press-kits/expandedaccess/statelist.htm
© Copyright IBTimes 2023. All rights reserved.
FOLLOW MORE IBT NEWS ON THE BELOW CHANNELS