From Senegal To The Bundestag: Meet Germany's First Ever Black MPs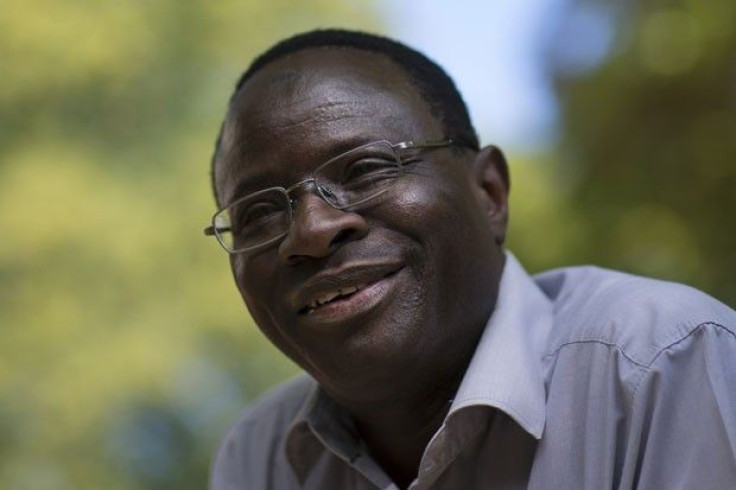 The recent general election in Germany that returned Angela Merkel to the Chancellery for her third straight term made history in other ways as well – the country elected its first two black members of the Bundestag (parliament). Charles Huber, a member of Merkel's center-right Christian Democrat Union Party and a former TV actor, who was elected in the southern town of Darmstadt, and Karamba Diaby from the leftist Social Democrat party, who will represent the eastern town of Halle, have joined the Bundestag in Berlin.
Huber is mixed race, the Munich-born son of a Senegalese diplomat and a German woman. He was raised in a farming village in Bavaria by his grandparents. Diaby is a chemist who was born in Senegal. There are now an estimated 500,000 people of black African descent living in Germany.
In an interview with the Daily Telegraph newspaper, Huber, 57, called the elections a landmark, but warned that Germany had much work to do to achieve full integration. "If we talk about 20 years ago, Germany has changed a lot for the positive, and I think we are a very tolerant society," he said. "I feel very much integrated. People have come up and said you have different ideas, you see things from a different perspective." Referring to his role as a detective on a popular TV series from the 1980s, Huber noted: "I was the first person of dark skin to be cast on primetime television outside the U.S. that wasn't a drug dealer or a pimp. I was a regular character. If this is an issue now, it is just that someone who looks like I do is in parliament."
Huber, who is also the nephew of a former president of Senegal, said he wants Germany to enjoy closer ties with the African continent. "I always tried to convince the German government to put Africa on the political map because I felt it was not," he said. "I have the courage not to just communicate third-hand information but show how I personally evaluate integration. It is something that has been very well accepted, especially from the Christian Democrats. I have many ideas about our international relationships." Huber added that the Christian Democrats encouraged him to run. "It was not a case of we need a black man – she [Merkel] took it as normal I'd be interested," he said. "The party took it as normal. They said this is Charles Huber, we know him – he is as German as we are. I am a normal parliamentarian and I will choose my topics in the course of my work. The color [of my skin] is not the issue." Election to the Bundestag under the banner of Merkel's party represents a dramatic change from his youth, when Huber supported radical left-wing ideologies.
Diaby, 51, initially moved to then Communist East Germany in 1985 as an exchange student and declared his focus would now be on education. "I myself am the product of equal opportunities and was given the chance to study as an orphan, and I want to make a difference for other people in this area too," he told the Guardian newspaper of Britain. In his first speech after election, Diaby told a crowd: "My election into the German parliament is of historical importance. Every child born in Germany should have the chance to be successful in school regardless of their social background or the income of their parents."
However, immigrants and their descendants lag in terms of political representation. An estimated one-fifth of Germany's 80 million-strong population are either immigrants or their German-born offspring. But there are only 34 MPs in the Bundestag from immigrant backgrounds (out of 630 seats). Most of those 34 belong to either the left-wing Social Democrats, Die Linke party or the Green party. Still, that figure is a jump from the previous 21 ethnic-minority MPs elected in the last election.
Mekonnen Mesghena, a migration policy expert for the Heinrich Böll Foundation, a political organization affiliated with Germany's Green party, told the Guardian that parliament should have more minorities to accurately reflect the nation's changing demographics. "Germany has a colonial history that stretches back to the 19th century, yet until now black Germans have had no political representation," Mesghena said.
The first Muslim MP belonging to the Christian Democrats was also elected: Cemile Giousouf, 35 a German-born daughter of Turkish immigrants from Greece, who will represent Hagen in North-Rhine Westphalia. Previous Muslim MPs represented other political parties.
FOR FREE to continue reading
✔️ Unlock the full content of International Business Times UK for free
offer available for a limited time only
✔️ Easily manage your Newsletters subscriptions and save your favourite articles
✔️ No payment method required
Already have an account? Log in
© Copyright IBTimes 2023. All rights reserved.