Ahead Of Germany's Elections On Sunday, Volkswagen And Siemens Want Reduced Power Prices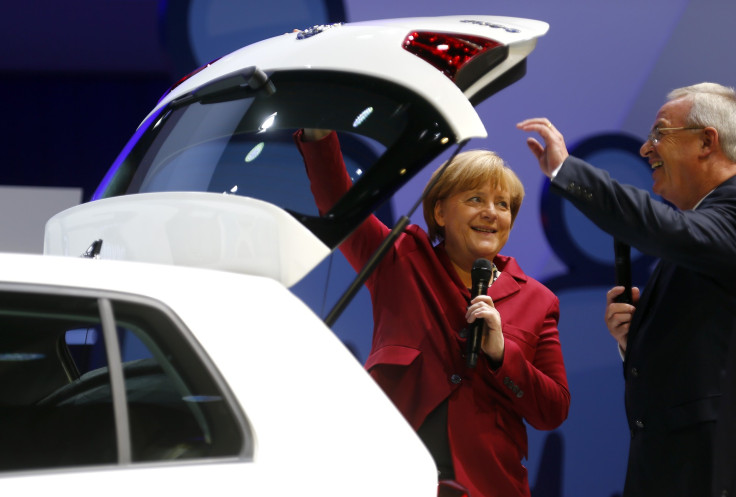 When Angela Merkel condemned Germany's nuclear power plants to close by 2022 amid the disaster at Japan's Fukushima plant, many saw the move as yet another reactionary policy by the chancellor. Her legacy and daily affairs seemed consumed by salvaging the debt-choked euro zone. Energiewende, a mass transition to renewable energy, took a revolutionary shape as Berlin backed aggressive policies funded with expensive subsidies.
But, while many German business leaders appear to back Merkel ahead of national elections on Sunday, a consortium of the country's biggest companies is urging the chancellor to abolish the subsidy that drove the price of power to some of highest rates in Europe.
The BDI industry federation, which represents about 100,000 companies including Siemens AG (NYSE:SI) and Volkswagen AG (ETR:VOW), called on Merkel to end its feed-in tariffs that guarantee owners of new solar- or wind-energy plants above-market payments for two decades under the Erneuerbare-Energien-Gesetz, or EEG, law.
"The EEG with its guaranteed feed-in tariffs and priority access for renewables can't support the needs of a power-generation market with supply-and-demand structures," the BDI said in a 19-page reform proposal, according to Bloomberg News. "Renewable energies must be integrated into the market."
Rising energy costs have hit consumers hard. With a pricey surcharge on electricity, Germany's poor must take steps to avoid overuse – especially as that added levy is expected to rise an additional 20 percent in coming months. Just two weeks ago, Der Spiegel, the influential newsweekly, ran a story with the headline "Germany's Energy Poverty: How Electricity Became a Luxury Good." Indeed, some residents in the Bavarian city of Augsburg and in Berlin told International Business Times that they unplug every appliance when not in use to avoid any excess electricity use.
But Germany's businesses have felt the strongest, and perhaps the most worrying, impact.
Last November, Volkswagen was forced to start buying some parts from foreign suppliers, threatening the entire manufacturing industry that has kept Germany afloat on a continent of sinking economies.
"High energy costs mean Germany is running the risk that some industrial sectors, like foundries and metalworking, will disappear in the medium term," Ferdinand Piëch, the chairman of Volkswagen, said. "The cost pressure has forced us to find other suppliers in other countries."
A similarly addled Siemens released a three-point plan in June for how Germany can supposedly save more than 150 billion euros a year. The proposal encourages a restructuring of the electricity market, more efficient energy use, and a pan-European plan for transitioning to energy.
© Copyright IBTimes 2023. All rights reserved.