September Jobs Report: US Economy Adding More Full-Time Than Part-Time Jobs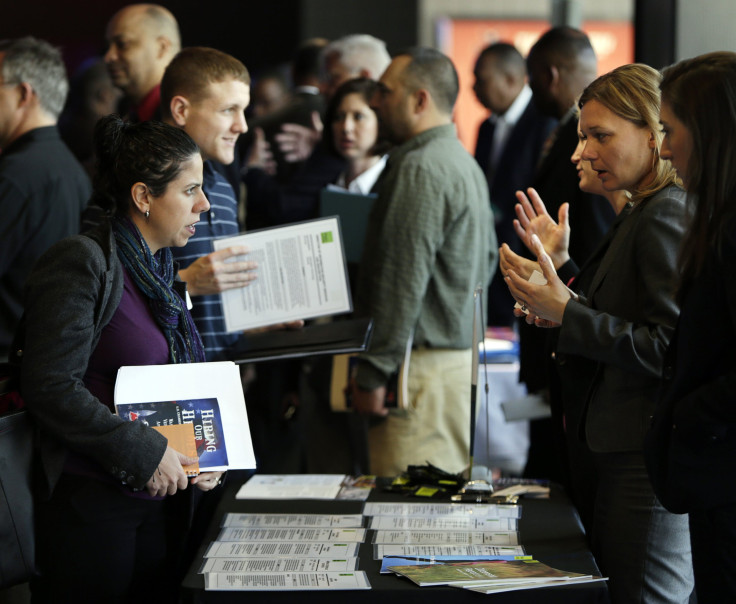 By headline numbers alone, the government's latest snapshot of the American job market reinforced the sense that the economy has finally regained momentum. The unemployment rate dipped to 5.9 percent last month, the first time since the summer of 2008 that this closely watched number has fallen below 6 percent. The economy added a net 248,000 jobs, a far stronger showing than most economists had been expecting.
But the clearest sign of a reinvigorated economy came buried in the Labor Department's monthly jobs report released Friday: The number of people who said they were working part-time for lack of full-time positions continued to decline in September -- from 7.27 million to 7.1 million -- while full-time jobs increased by 273,000.
That left a not-inconsiderable number of people still struggling to pay their bills with a part-time paycheck, yet it also meant that the majority of jobs added by private employers last month were full-time positions.
"If you look over last year, we've seen far more full-time job creation than part-time," Eric Lascelles, chief economist for RBC Global Asset Management, told International Business Times. "We're now back clearly to a narrative of job creation that understates the quality of jobs."
The strong monthly report from the Labor Department eased concerns about the vigor of the expansion that has followed the Great Recession, when the unemployment rate reached 10 percent. The latest report specifically muted concerns of weakening that had been provoked by a disappointing report for August.
Indeed, the September report came with a positive revision to August's data: In place of the 142,000 net jobs the government initially said were added in August, the revised number came in Friday at a more robust 180,000.
The report "paints a pretty picture of the continued improvement in the labor market," Stuart Hoffman, chief economist at PNC Financial Services Group, said. "The monthly numbers have been choppy in 2014 because of the bad weather early in the year and then a bounce back in job growth as the economy thawed, but the underlying pace of job creation has been stronger than in 2013 and 2012."
Job gains appeared broadly distributed through the economy in September. Professional and business services added a net 81,000 jobs, and retail saw an increase of 35,000 jobs. Health care -- a reliable source of paychecks even during the recession -- saw a net increase of 23,000 jobs. Food and beverage stores gained 20,000, though many were employees returning to work after strikes in August at a grocery chain in New England.
The most hopeful sign was perhaps the gains among full-time workers. In the five years since the recession ended in June 2009, the economy has seen more than 500,000 full-time jobs replaced by 800,000 part-time positions, the highest increase in part-time employment since 1993. Economists saw in September's jobs report potential evidence that this trend may be reversing, in what many take as the beginnings of a recovery strong enough to add more money to households that have been grappling with smaller paychecks.
"The recovery hasn't necessarily always been impressive, but it's been sustaining itself for some time now," Mark Hamrick, chief economist for Bankrate.com, said. "The quality of jobs being added has been improving."
The number of Americans working jobs for which they're overqualified remains higher than it would be in a truly healthy economy, economists say. People who are working have generally failed to see wage increases that keep pace with rising costs for crucial goods like housing, health care, education and gasoline -- a trend that has held for nearly a decade.
And even some of the seemingly good news gave way, upon closer examination, to a more sobering reality. Part of the reason the unemployment rate declined is that more people simply gave up looking for jobs. The so-called labor force participation rate -- a number that tracks who is working along with those unemployed but seeking jobs -- fell to 62.7 percent in September, a level not seen since 1978.
But against that backdrop, economists pointed to the increase in full-time work as a possible indicator of an economy that is finally beginning to spread its spoils to a greater share of American workers.
"Even when you factor in the decline in labor force, there's a declining unemployment rate," Lascelles said. "You could argue we're halfway back to a normal full-time, part-time composition."
© Copyright IBTimes 2023. All rights reserved.