Sequester Science: Deep Cuts To NASA, CDC Funding, Medical Research Will Have Severe Impact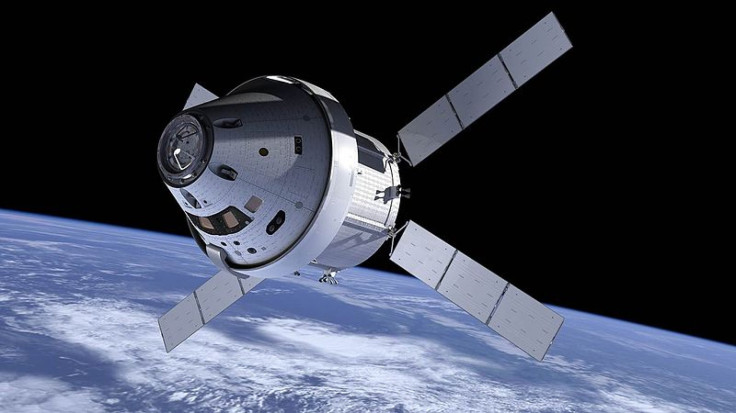 Fledgling scientists, space exploration and basic science and medical research could suffer the most severe wounds if the sequester takes effect and the federal government is forced to make across-the-board spending cuts.
In an interview with the Washington Post, former U.S. National Institutes of Health director Elias Zerhouni noted that young scientists will most keenly feel the cuts to research. The NIH only has 20 percent of its money in a given year available for new grants, and about half of that goes to continuing research in promising scientific areas, leaving just 10 percent for new investigations. The agency is now facing the prospect of an 8 percent across-the-board cut in future fiscal years.
"If you take 8 percent of that 10 percent, it's going to come from new science, new people, young investigators," Zerhouni told the WaPo. "We are going to maim our innovation capabilities if you do these abrupt deep cuts at NIH. It will impact science for generations to come."
For the 2013 fiscal year, each of the 27 institutes and centers under the NIH umbrella will have to reduce their budgets by 5.1 percent.
"No matter how sequestration is implemented, it will ... mean that fewer physicians and scientists will be working to find better treatments and cures for diseases like cancer, Alzheimer's and diabetes," House Democrats said in a Feb. 13 report.
On Wednesday, NIH director Francis Collins said that the heads of NIH institutes such as the National Cancer Institute, the National Institute of Mental Health and the National Institute of Allergy and Infectious Disease would be able to decide where to make the cuts.
Directors "have to figure out how to distribute that amongst the many different kind of mechanisms, grants and centers, in terms of the intramural program, but everything will take a hit," Collins said. "There is at least some flexibility within the institute."
But Sen. Barbara Mikulski, D-Md., was not nearly so optimistic about mitigating the sequester's impact on medical research when she talked with reporters on Wednesday.
"Let me tell you how I feel about flexibility," Sen. Mikulski told reporters, according to CQ Roll Call. "The sequester is like the Titanic hitting an iceberg. Flexibility essentially says, you're on a ship that's sinking, what deck do want to be on? As you go down, do you want to be closer to the kitchen? Do you want to be closer to the band while we hum 'Nearer My God to Thee'?"
A potential $900 million or more in cuts to NASA could devastate numerous programs. The space agency's science budget, which funds climate research satellites and solar system exploration projects, is endangered; so are exploration programs such as the Orion capsule, planned to ferry astronauts to the Moon, asteroids and perhaps Mars.
Sequestration will ax $350 million or more from the U.S. Centers for Disease Control, according to House Democrats. That impact will likely be most keenly felt in programs that provide health care screening for poor people -- 25,000 fewer breast and cervical cancer screenings and 424,000 fewer HIV tests. The CDC would also likely be forced purchase 540,000 fewer doses of vaccines for a range of diseases such as the flu, measles, whooping cough and hepatitis.
The National Science Foundation's funds for the 2013 fiscal year will be cut by 5 percent. In a memo on Wednesday, NSF director Subra Suresh said the biggest impact will fall on research grants and cooperative agreements awarded in the 2013 fiscal year, which ends on Sept. 30.
"We anticipate that the total number of new research grants will be reduced by approximately 1,000," Suresh wrote.
The cuts at federal institutions will trickle down to research universities, meaning that campuses across the country will soon be facing some tough choices. Princeton University alone could stand to lose between $10 million and $15 million in federal research grants from the U.S. Department of Defense, NIH, NSF and the Departments of Energy and Commerce.
"I urge you to spend cautiously, keeping in mind that uncertainty and tight budgets may be with us for quite a while," Princeton Dean of Research A.J. Stewart Smith said in a Feb. 10 letter to faculty researchers, according to the Daily Princetonian. "We also need to keep in mind that there are plausible scenarios under which funds that have already been granted could be scaled ('clawed') back."
Sequestration is only just the first act of a fiscal circus that is sure to explode this year. Presently, the federal government is operating on a six-month continuing resolution that expires in late March. If a budget is not passed by then, the government may completely shut down and scientific research, along with many other things, could suffer another cruel blow.
© Copyright IBTimes 2023. All rights reserved.