Serbian Military Helicopter Crashes, Seven Feared Dead Including Child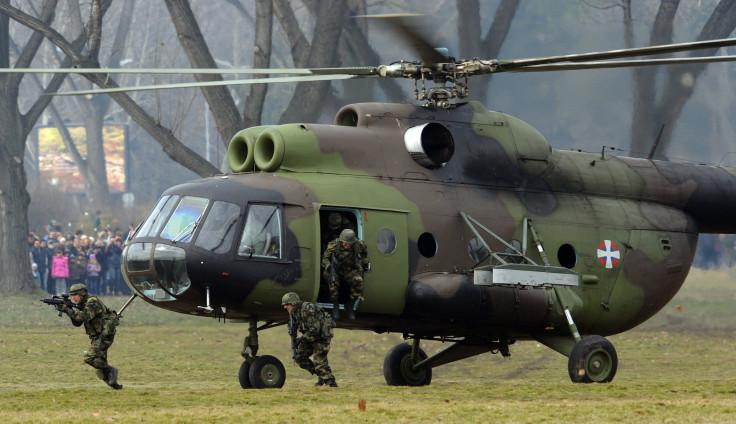 BELGRADE (Reuters) - A Serbian military helicopter carrying a sick baby for treatment in Belgrade crashed near the capital's main airport, the defense ministry said on Saturday.
The state broadcaster, Radio-Television Serbia, reported seven people were believed dead - four crew, two medical workers and the baby. A soldier close to the scene of the crash gave Reuters the same information. The military had blocked access to the crash site near the Belgrade suburb of Surcin.
The helicopter came down in thick fog around 10.30 pm (2130 GMT) on Friday.
It had picked up a baby in the southern Serbian region of Raska after an ambulance taking the child to hospital for treatment for respiratory problems was blocked by a landslide, Serbia's B92 broadcaster reported.
The defense ministry said the Russian-made Mi-17 transport helicopter came down "in the wider area" of Belgrade airport.
"The control tower lost contact with the helicopter at 22.31," it said. The government called an emergency cabinet meeting.
(Reporting by Matt Robinson and Ivana Sekularac; Writing by Matt Robinson; Editing by William Hardy)
© Copyright Thomson Reuters 2023. All rights reserved.