Serena Williams Talks Preparing For Retirement, Having More Kids With Alexis Ohanian
KEY POINTS
Serena Williams said she has been prepared for retirement for "over a decade"
She shared that she's struggling with trying to balance her sports career and business ventures with being a mom and wife
Williams said she wants to have more kids but is still figuring out the timing
Serena Williams is "prepared" for the day her tennis career eventually comes to an end.
The 40-year-old tennis legend discussed her plans when it comes to retirement and her family with husband Alexis Ohanian during a recent interview with Entertainment Tonight about her Super Bowl ad for Michelob Ultra with actor Steve Buscemi.
"I am prepared for that day, I've been prepared for that day for over a decade," Williams told ET of retiring. "So, I've always -- if you've seen King Richard [the biographical film about her father, Richard Williams] -- you know that my dad always said you got to prepare, so I've been prepared for that. You know, at the end of the day, I think it's really important to always have a plan and that's kind of what I did. I always had a plan."
The 23-time Grand Slam winner is not only busy with tennis but also her many business ventures. She has a direct-to-consumer clothing line, S by Serena, which she launched in 2018, and a first-look TV deal with Amazon Studios that includes a docuseries about her. She also has nearly 20 corporate partners and investments in 66 startups, according to Forbes.
Discussing her busy schedule, Williams said she's constantly struggling with trying to balance her sports career and business ventures with being a wife to her husband of nearly five years Ohanian and a mom to their 4-year-old daughter Alexis Olympia.
She shared that there are days that are "overwhelming," but that she has a "wonderful" team helping her "figure it out and just make it work."
The athlete is also ready to expand her family and welcome more children with Ohanian, but she's still figuring out the timing.
"I definitely want to have more kids, it's just like, balance is key, you know, and just trying to find that balance," Williams said. "I don't know, it's always like, OK, are we ready? And I know the clock is ticking so I'm just like OK, I need to figure out when that's going to be, but hopefully soon when I will feel no pressure."
As for her new Super Bowl ad, Williams said that she was excited about working with Buscemi as she was a longtime fan of his. According to the sports star, the actor was "really good at his job," and they "just vibe."
Meanwhile, Williams' husband previously praised the tennis legend's ability to balance her career and family while admitting that he has yet to master this skill.
"I had a kind of warped view of the path to excellence and the path to greatness being the direct result of just, pure work and that is obviously core to it, but one thing that I'm still working on is balancing that with time off, with time away, with time to reset and recharge," Ohanian, an advocate of paid family leave, said during an interview on "CBS This Morning." "And something she [Williams] is really good at, is shutting it off and focusing on family time and personal time."
Ohanian admitted that he is usually just "smartphone away" from going back to work when he's at home, but fortunately, he has Williams to keep him in check.
Williams and the Reddit co-founder tied the knot in 2017 after two years of dating.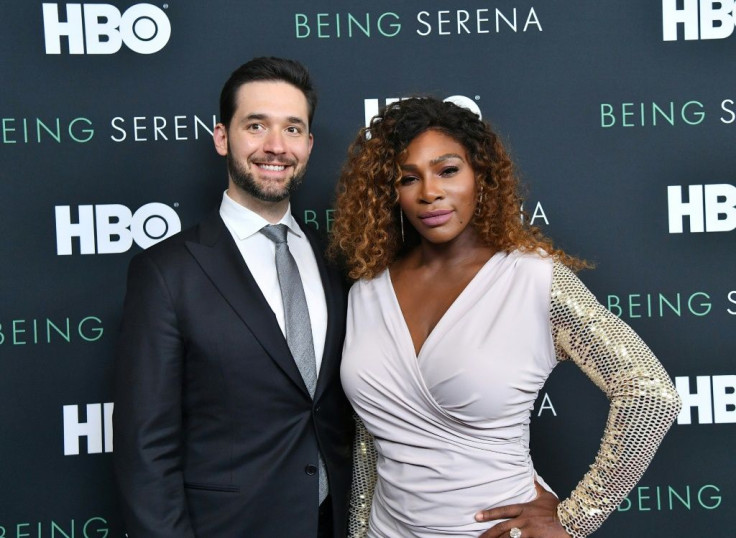 © Copyright IBTimes 2023. All rights reserved.