Sergei Skripal Poisoning: Assassins 'Could Already Be Dead,' Says Putin Critic
A Vladimir Putin critic claimed the two people accused of trying to kill former Russian agent Sergei Skripal using nerve agent Novichok earlier this year could be dead.
Alexander Petrov and Ruslan Boshirov, believed to be from Russia's military intelligence service GRU, poisoned Skripal and his daughter Yulia in March.
Political analyst Andrei Piontkovsky claimed the two, who were captured CCTV travelling to and from Salisbury, may have been executed to hide the traces of the alleged crime, Mirror reported. He also claimed if they were still alive, they should make themselves known to the public in Russia.
He also compared the case to the killers of Russian dissident Alexander Litvinenko by polonium poisoning in London in 2006 and said the former had gone public to deny the claims soon after being accused by Britain - and the Russian authorities then protected them .
"Lugovoy and Kovtun rescued themselves by running to Ecko (radio station) and going public. One (Lugovoy) even had to be made an MP. If 'Petrov' and 'Bashirov' don't appear in the coming days, it means they are already dead," he said.
Last week, Home Secretary Sajid Javid said the two would be arrested if they ever left Russia but admitted that was "unlikely."
On Sept. 6, BBC reported British Prime Minister Theresa May said the Novichok poisoning on British soil was "almost certainly" approved by the Russian government. The report also stated officials are linking it to another poisoning in June in which Dawn Sturgess and her partner Charlie Rowley were exposed to Novichok after handling a contaminated perfume dispenser. Sturgess passed away in hospital in July.
On March 4, Skripal's car was seen in Salisbury around London Road, Churchill Way North and Wilton Road. A while later, his car was seen driving down Devizes Road, toward the town centre. He and his daughter arrived at the Sainsbury's upper level car park at the Maltings shopping precinct in the afternoon. They then went to a pub before going to a restaurant where they stayed for an hour. A few minutes later, emergency services received the first report of an incident.
Upon reaching the scene, police found them on a bench outside the restaurant in an "extremely serious condition." Yulia was released from hospital April 9 while her father was discharged May 18. The duo was taken to a secure location.
Police believe the two were "targeted specifically" and were treating the case as attempted murder. Detectives on the other hand feel they first came into contact with the nerve agent at the front door of their home. The nerve agent was also found at the pub and the restaurant and the 500 others who visited the places at the same time were asked to wash their clothes and belongings. Officials also believe a modified perfume bottle was used to spray the door.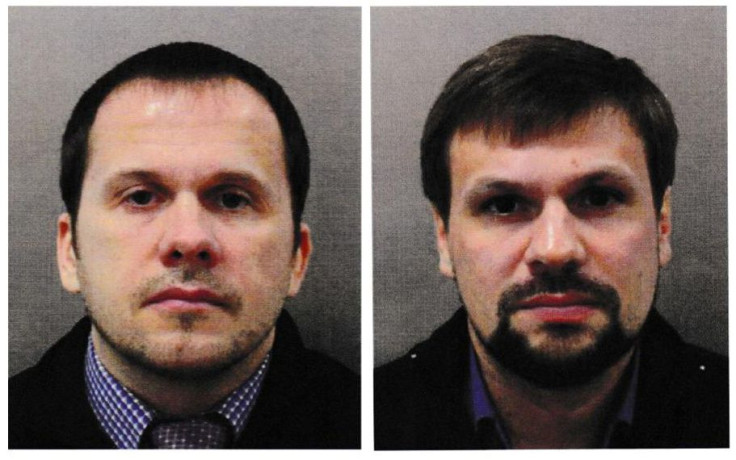 © Copyright IBTimes 2023. All rights reserved.