Sergey Brin Talks Google (GOOG) Moonshots: Self-Driving Car 'Close To My Heart'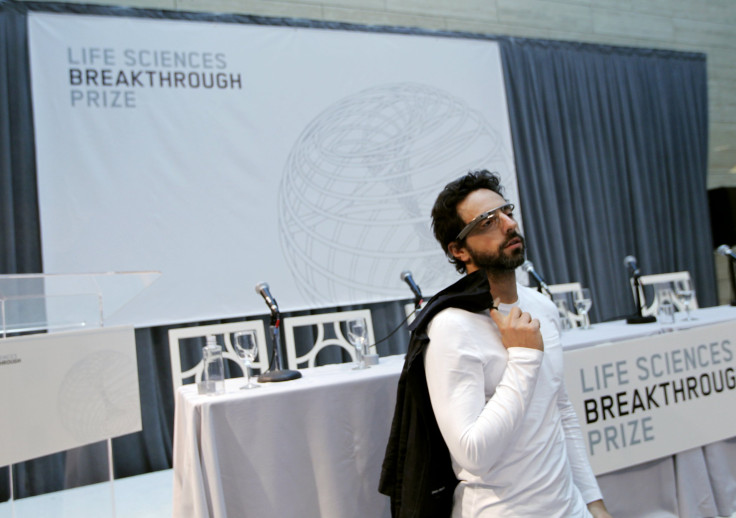 Google Inc. has never been a company to shy away from long-term, technically difficult problems, even if they don't contribute to the bottom line. It comes from the top: founder Sergey Brin heads up "special projects" at the Mountain View giant. Ahead of Google's annual shareholder meeting taking place on Wednesday, Brin discusses some of his favorite moonshots in a letter filed with the SEC.
Brin starts his letter by talking about a glucose-sensing contact lens that Google is developing with Novartis, the healthcare company. The smart contact lens will eventually help diabetes patients manage their condition, which could give Google an way into the multi-billion dollar healthcare industry.
"A tiny chip, using power measured in nanowatts, is embedded into the lens in order to monitor glucose levels continuously," Brin writes. "This technology, and others like it being developed today, was made possible through continued improvements in electronics and the ever-accelerating pace of technological progress."
Brin also talks about Google's self-driving car project, which he calls "close to my heart." He noted that the autonomous vehicles have already logged 1 million miles on public roads, and although it will be years before they're regularly sighted on roads, Brin continues to cite the number of traffic fatalities as a reason why the project is worth pursuing.
Brin also discusses Google's recent launch of Google Photos, which takes advantage of Google's storage and search capabilities. Google Photos compares to Gmail: Google can store and organize your photos, and since the app offers free unlimited storage, you no longer have to delete images.
Brin did not discuss Google Glass in the filing, although he was once the project's most visible champion at Google.
You can read the entire letter here.
© Copyright IBTimes 2023. All rights reserved.