Serial Killer Elizabeth Wettlaufer Gets Nursing License Revoked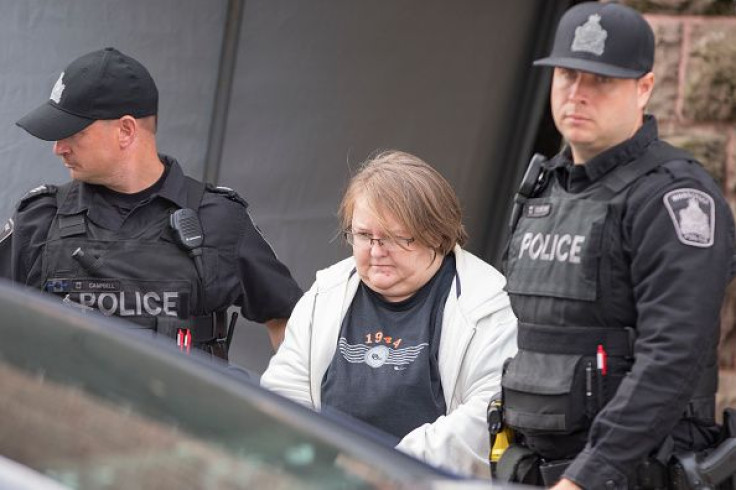 Elizabeth Wettlaufer called the College of Nurses of Ontario in 2016 and told them she intentionally killed eight nursing home patients with overdoses of insulin. During a disciplinary hearing Tuesday, the College declared her guilty of professional misconduct.
Wettlaufer's employer Caressant Care terminated her in 2014. Her company told the College of Nurses of Ontario they had no other concerns regarding Wettlaufer. As a result, the organization, which regulates nursing in Ontario, decided not to pursue a legal investigation.
READ: What Is Filicide? Shocking Reasons Why Parents Kill Their Own Children
"What is baffling to me is that there was no investigation in 2014," Dr. Doris Grinspun, CEO of the Registered Nurses' Association of Ontario, told The Star. "We want to understand in the public inquiry why the college decided otherwise."
During a press conference Tuesday, the organization's lawyers cited that they had no way of knowing that Wettlaufer's case was any different from the 1,300 termination letters it obtained annually. Based on the information that the organization was privy to during the incident, they stood by the decision, according to The Star.
"There was no allegation whatsoever at that time of a deliberate attempt to overdose a patient," Mark Sandler, a lawyer for the college told The Star. "They saw no underlying concerns at the time."
READ: Police Suspect Parents Murdered Disabled Son After Watching 'Manchester By The Sea'
Based on Wettlaufer's life-long prison sentence, the disciplinary board's ruling may have no impact. She resigned as a nurse last year and isn't eligible for parole for 25 years.
The college uncovered new information regarding a 1995 incident where Wettlaufer's employer terminated her for stealing a sedative called Lorazepam. Wettlaufer, who had been in rehabilitation twice, was found dazed and confused at work, according to college lawyer Megan Shortreed.
A panel of two civilians and three nurses determined Wettlaufer committed professional misconduct. According to the panel, it was the most blatant case of patient abuse they witnessed.
Wettlaufer was fired from Caressant Care in Ontario in 2014 for giving one patient's insulin to another, the panel understood Tuesday. She killed seven patients since then.
However, new information regarding Wettlaufer's record could add to the conversation around nursing home abuses in a civil suit that might follow. In a statement Tuesday, the NDP requested a provincial inquiry to inspect funding, staffing levels, long wait lists and other problems affecting care in the nursing homes.
The nursing homes are at a "breaking point," NDP Leader Andrea Horwath told The Star last month. There was an abundance of patient negligence, such as nursing home residents being left in soiled diapers for too long and cases of worker assaulting residents, Horwarth told reporters in June.
"This is our opportunity to shine a light on what's happening," Horwath said. "Demographically, the province is aging. We need to get a handle for the next folks that are coming along."
© Copyright IBTimes 2023. All rights reserved.