Videos Show Todd Kohlhepp, South Carolina Serial Killer's Confessions, Rescue Of Rape Victim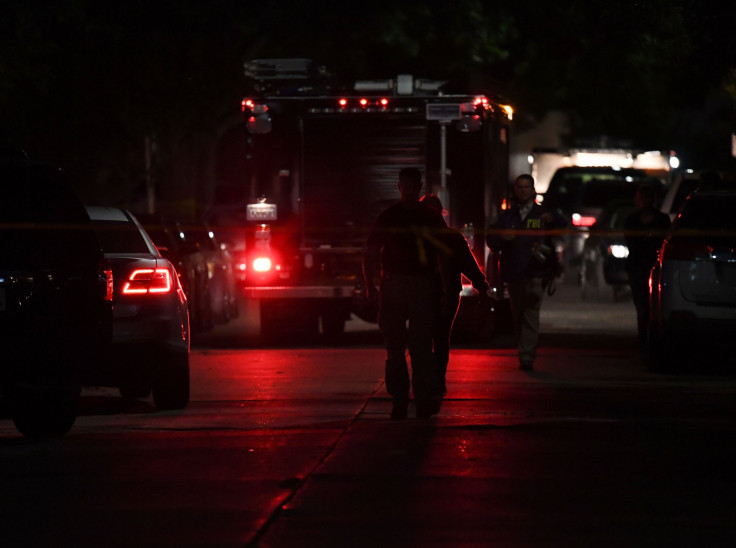 The recorded confessions of a South Carolina serial killer, Todd Kohlhepp, and a video footage showing the rescue operation of one of his victims named Kala Brown was released Friday by the 7th Judicial Circuit Solicitor's Office, among other pictures, videos and hundreds of pages of evidence against him.
The released videos showed the victim, Kala Brown, being hidden inside a large metal storage container on the killer's property near Woodruff city in Spartanburg County, South Carolina. While searching the property, the officers heard screams from the container, after which they sawed open the bin only to find Brown seated on a makeshift bedding, dressed in a long-sleeved shirt, sweatpants, and flip-flops. She also had a large chain tied around her neck to limit her movement.
Read: 7 Most Infamous Serial Killers In World: Ian Brady, Britain's Moors Murderer, Dies At 79
In the video, Brown is heard telling the officers "My neck's attached to the wall," to which one officer responded saying: "We're getting bolt cutters, honey."
Another officer asked Brown about her boyfriend, Charles David Carver, who was shot by Kohlhepp three times in the chest. The accused had also allegedly wrapped the victim's body in a tarp. Brown told officers she never saw her boyfriend again.
"Todd Kohlhepp shot Charlie Carver three times in the chest, wrapped him in a blue tarp, put him in the bucket of the tractor, locked me down here. I've never seen him again. He says he's dead and buried. He says there are several bodies dead and buried out here," she said.
Based on Brown's confession, police officers thoroughly searched the property and found three bodies on the rural Spartanburg County property.
In separate videos, Kohlhepp confessed raping Brown and also confessed to killing four workers at Superbike Motorsports in Chesnee in November 2003. "I cleared that building in under 30 seconds," Kohlhepp said in one of the videos.
Read: Who Is Donald Harvey? 'Angel Of Death' Serial Killer Dies In Ohio Prison
The investigators questioned him about whether any of the victims begged for their lives or said anything to him. "I don't remember any of that. I will tell you that once I engaged, I was engaged. It was almost like a video game. It's not a game — you've been there, sir, you know what I am talking about," Kohlhepp said.
Police officers also allowed Kohlhepp to speak with his mother and transfer money to her from his accounts, he said during his confession.
All the videos and records were released on request and in response to Freedom of Information made by the Independent Mail, the Greenville News and other news outlets.
Kohlhepp was arrested in November after investigators found Brown on his property near Woodruff. She was kept captive for over two months.
Kohlhepp, a real estate agent in Upstate South Carolina, pleaded guilty to killing seven people in South Carolina on May 26. He also confessed to keeping Brown captive, bound by a chain in a metal storage container alive. He was sentenced to seven life sentences and also 60 more years in prison for crimes involving sexual assault and kidnapping.
The serial killer moved to South Carolina in 2001 after serving 14 years in prison for a kidnapping case in Arizona. Kohlhepp has now been incarcerated at Kirkland Correctional Institution, a high-security prison located in Columbia.
© Copyright IBTimes 2023. All rights reserved.