Seth Greenberg Fired By Virginia Tech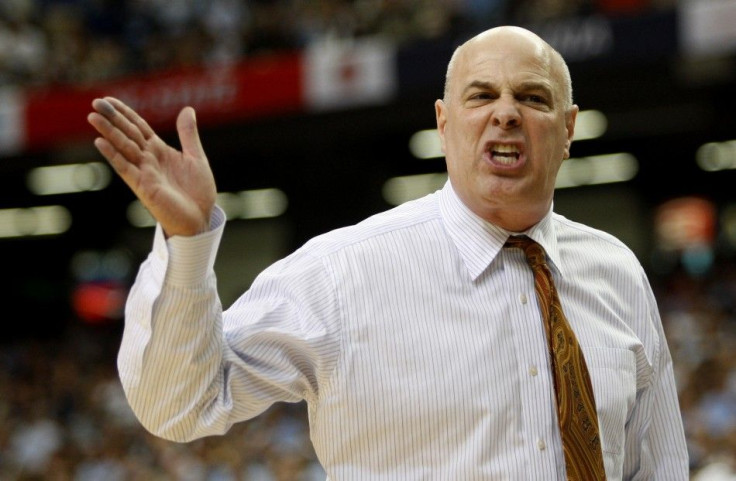 Virginia Tech coach Seth Greenberg might be done as the school's basketball coach, according to reports.
The school called a 4 p.m. press conference out of the blue on Monday and some are now speculating that the presser is to announce a change within the basketball program. The Daily Press (Va.)'s David Teel reported on Monday that his sources tell him the press conference is about a change in head men's basketball coach.
The Washington Post's Mark Giannnotto, the newspaper's Virginia Tech beat writer, confirmed the report on Monday afternoon that the school had fired Greenberg and had already let him know.
The dismissal of Greenberg would come as a big surprise to many, especially the decision to do so in mid-April. He's coached at Virginia Tech for nine seasons compiling a 170-123 record and one NCAA Tournament berth.
Some were disappointed that he's been unable to guide the Hokies to a NCAA Tournament appearance in recent years, despite strong talent, but many had considered him to be safe. Greenberg has lost three assistants this off-season -- Rob Ehsan and Jared Haase to UAB and James Johnson to Clemson - and lost a total of six assistants over the last four years.
The loss of assistants has previously been attributed to poor pay, but it now could be interpreted that the assistants were jumping ship knowing that Greenberg was on the hot seat.
© Copyright IBTimes 2023. All rights reserved.