Sex With Minor Wife Amounts To Rape, India's Top Court Rules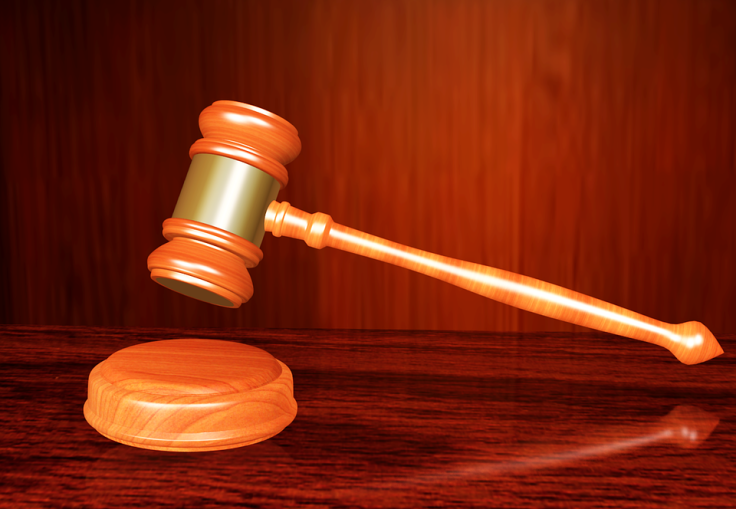 In a landmark decision taken by the Supreme Court of India, a two-judge bench, headed by Justice Madan B Lokur, on Wednesday ruled that having a sexual relationship with a minor wife would amount to rape, and would, therefore, be a punishable offense. The bench also ruled the minor wife could register a complaint against her husband if he tried to make sexual relations with her.
This apex court judgment comes at a time when the court is hearing a number of petitions that are calling for marital rape to be declared a crime. However, the court clearly stated it would not hear anything or comment on marital rape — a type of sexual intercourse with one's spouse without the spouse's consent. It is considered as domestic violence and sexual abuse.
While hearing the petition, the court ruled, "If a man has sexual intercourse with a wife who is below 18 years, it is an offense. The minor wife can complain against the husband within one year."
"Exception 2 in Section 375 of the IPC (Indian Penal Code, the main criminal code of the country) granting protection to the husband is violative of the constitution and fundamental rights of the minor bride," the verdict stated.
According to the IPC, Section 2 of Article 375, "A man is said to commit rape if he penetrates his penis, to any extent, into the vagina, mouth, urethra or anus of a woman or makes her do so with him or any other person against her will or without her consent." However, there is an exception to this law that said, "sexual intercourse or sexual acts by a man with his own wife, the wife not being under fifteen years of age, is not rape."
Nevertheless, the apex court made an alteration to this existing law and announced its verdict on the same after a petition was filed by "Independent Thought," a rights organization based in Delhi, against the clause IPC 375 (2). The NGO demanded the apex court raise the bar of below 15 to 18. It also said the existing law is contradictory to other laws such as The Protection of Children from Sexual Offences Act (POCSO), a law formulated in 2012 to address child sex abuse.
The National Commission for Women (NCW), the apex national level organisation of India with the mandate of protecting and promoting the interests of women, referring to the law on its website said, "The need for a new law on sexual assault was felt as the present law does not define and reflect the various kinds of sexual assault that women are subjected to in our country."
While delivering the judgment, Justice Lokur said: "The issue before us is of paramount importance. However we refrain from commenting on adult marital rape as the issue is not before us," Live Law reported.
© Copyright IBTimes 2023. All rights reserved.