Sexual Assaults In The US Military Soar As Senate Expected To Debate Sexual Assault Bill Soon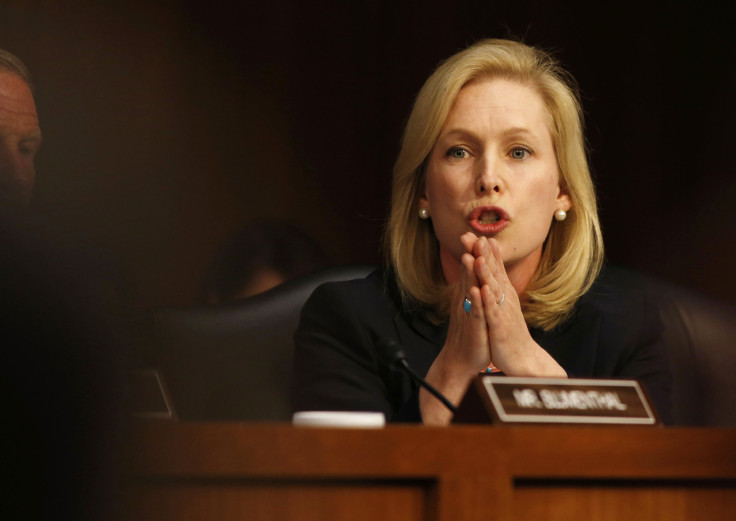 Complaints of sexual assaults in the U.S. military rose almost 50 percent since the start of the previous fiscal year in October 2012 through June 2013, compared to the corresponding period a year earlier, data released by the Defense Department on Wednesday showed.
Reports of sexual assaults were pegged at 3,553 during the period, including complaints lodged against service members by civilians and by service members against civilians. Sexual assaults included rape, sodomy and other non-consensual sexual contact, but did not include sexual harassment, which is handled separately, the New York Times reported. However, Pentagon officials said that an increase in the number of complaints may not necessarily be a bad sign, adding that it showed that victims were more willing than before to report sexual crimes.
"More reports mean more victims are getting the necessary health care," Maj. Gen. Gary S. Patton, director of the Department of Defense Sexual Assault Prevention and Response Office, told the Times. "More reports mean a bridge to more cases being investigated by law enforcement and more offenders being held accountable."
Sexual assault prevention has been one of the top five priorities of the Defense Department and the Senate is expected to begin a debate, within the next two weeks, on a defense bill seeking significant changes in the way sexual assaults are tackled in the military, including a provision to remove responsibility from the military chain of command for prosecuting cases of sexual assaults. The bill also seeks to minimize the power of military commanders to reverse convictions against perpetrators of sexual crimes.
Several military leaders have opposed the bill arguing that it could reduce a commander's authority over the troops. But, Sen. Kirsten Gillibrand (D-NY), who plans to introduce the bill in Senate, said in a statement on Oct. 10 that the military's practice of handling sexual assault cases shows a lack of accountability in bringing perpetrators to justice.
"When you listen to the victims, several retired Generals, commanders and JAG officers, and the military brass themselves – it is clear there is no accountability because the trust that any justice will be served has been irreparably broken under the current system where commanders hold all the cards over whether a case moves forward for prosecution," Gillibrand said.
Her statement was in response to a written testimony by Jo Ann Rooney, a nominee to be the next undersecretary of the Navy, supporting the existing method to prosecute sexual assault cases, because an independent and non-biased military justice system would make "decisions based on evidence rather than the interest in preserving good order and discipline."
Gillibrand responded by saying that it is "shocking statements like this that further erode" the trust among victims.
© Copyright IBTimes 2023. All rights reserved.
FOLLOW MORE IBT NEWS ON THE BELOW CHANNELS