Shake Shack IPO: What We Learned About 'Shack-onomics' From Shake Shack's IPO Documents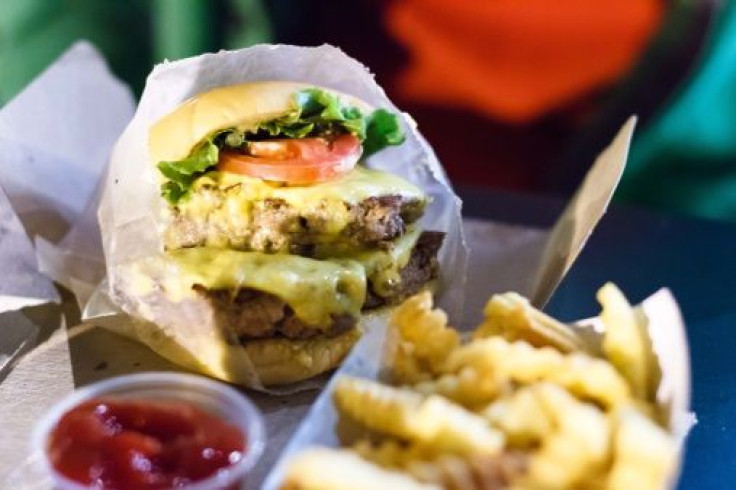 Shake Shack Inc. filed for a blockbuster initial public offering Monday. The IPO could value the burger joint at $1 billion. Here are the key points in the documents the company filed with the Securities and Exchange Commission:
1. Shack-onomics
"Shack sales," which represent combined sales of food and beverages in domestic company-operated Shacks, generated $79 million for the first nine months of 2014, excluding licensing revenue. That compares to $56.8 million during the same period a year earlier, an increase of 39 percent. The growth was primarily driven by the debut of 10 domestic stores from September 2013 to September 2014.
Meanwhile, Shack sales were $78.6 million for the full year of 2013 compared to $55.6 million in 2012, an increase of 41.4 percent, boosted by the opening of eight new domestic company-operated Shacks in 2013.
2. Size of the global burger market: More than $135 billion
Shake Shack's opportunities seem vast. The restaurant industry's burger market, the largest dine-out segment in the U.S., generated more than $72 billion in sales in 2013, according to Technomic Inc. The burger industry is about twice the size of the pizza market, which is the next largest U.S. category. Burgers are also the most portable concept internationally, with an estimated global market size of more than $135 billion.
3. It's not just burgers that could get burned
In all IPO filings, companies are required by law to be up front with investors about risk factors that might hinder plans, but Shake Shake's stated risks are especially illuminating. If Shake Shack were hit with a catastrophe, such as a fire at the distribution center servicing New York and New Jersey, the company would be at immediate risk of product shortages, the filing says. That distribution center supplies nearly 39 percent of the company's domestic company-operated Shacks, which collectively represented about 61 percent of Shack sales, as of September 2014. Shake Shack has five other distribution centers, all along the eastern seaboard.
4. The Shack is well-traveled.
There are currently 63 Shake Shacks worldwide in nine countries and 34 cities, including Dubai, Istanbul, London and Kuwait. There are 31 domestic company-operated Shacks seven in Manhattan and 24 outside Manhattan. The Middle East has been the company's most prominent growth market with 20 Shacks in operation, followed by four in Turkey, two in Russia and one in the U.K.
Shake Shack plans to use a portion of the proceeds from the IPO to open new stores and renovate existing ones. The company opened 10 domestic stores in 2014 and plans to open at least 10 domestic stores each year beginning in fiscal 2015, for the "foreseeable future." According to the SEC filing, the company plans to expand its footprint to at least 450 stores by opening eateries in new and existing markets. Shake Shack plans to fill in existing markets such as New York, Boston, Philadelphia, Washington, Atlanta, Chicago and South Florida and also enter new markets, such as Austin, Texas.
© Copyright IBTimes 2023. All rights reserved.