Shale Oil: Scotland May Have Up To 6B Barrels And That Could Change Debate On Independence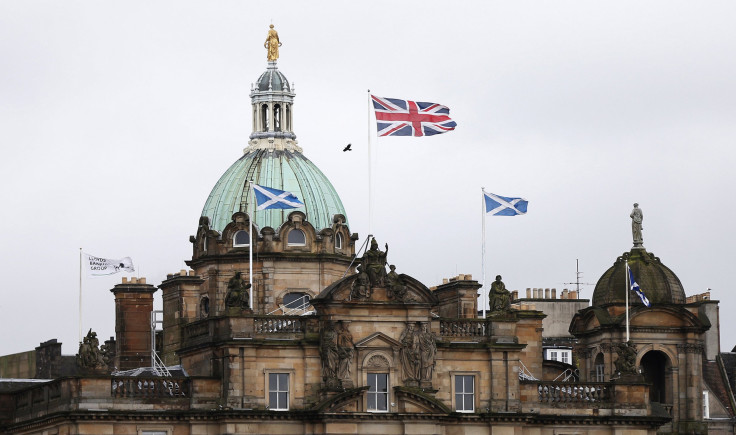 Scotland's most densely populated areas may have billions of barrels of shale oil underground, according to a report released on Monday by the British Geological Survey. The discovery comes as Scotland debates independence in the run-up to a referendum on the matter in September.
The Midland Valley of Scotland between Glasgow and Edinburgh may contain 6 billion barrels of oil, though only part of it would be practical to extract, the report said. The oil could expand the U.K.'s 3 billion barrels of proven oil reserves, which are mostly offshore of Scotland in the North Sea.
The Scottish government has said the North Sea fields could provide enough oil to power the economy of an independent Scotland, but critics say the reserves are declining and would leave the country vulnerable.
"This report will give reassurance to investors who wish to explore for oil and gas onshore in Scotland," Ken Cronin, CEO of the U.K. Onshore Operators Group, said in a statement.
Scotland's 80 trillion cubic feet of shale gas resources could cover the United Kingdom's gas needs for more than three decades, the report said, but they represent only 6 percent of Britain's potential reserves. Most of the gas resources are spread across northern England.
Britain's energy minister, Michael Fallon, said the discovery would strengthen the U.K. as a whole.
"Only the broad shoulders of the United Kingdom can attract investment in new energy sources and maintain the U.K.'s position as one of the world's great energy hubs -- generating energy and generating jobs," he said in a statement.
None of Britain's shale gas drillers have used hydraulic fracturing or fracking, the process used widely in the U.S. of injecting water, sand and chemicals into shale bedrock to break apart the rock and release oil and gas. Critics of shale gas say it damages the environment because of the chemicals used to extract it. In six years, Britain's oil and gas industry will bid for permits in the areas with shale deposits for the first time.
© Copyright IBTimes 2023. All rights reserved.