Shanghai Free Trade Zone Unveiling Spikes Area Real Estate Prices 30% in Two Weeks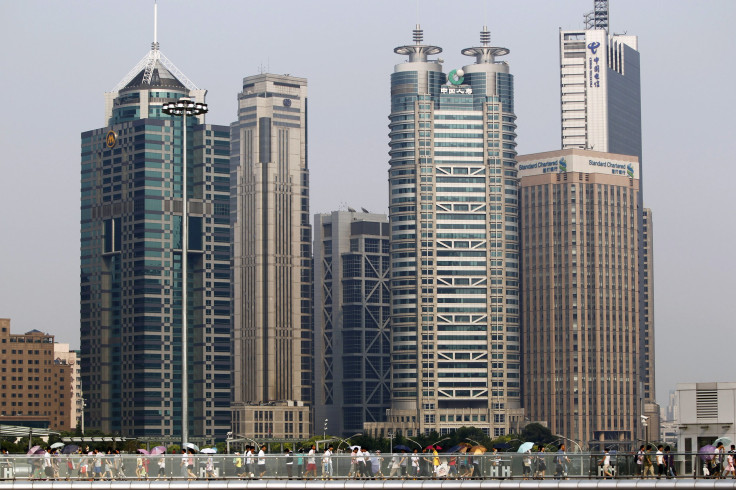 No one thought home prices in Shanghai, already among the highest in China, could get any higher, but the recent announcement of the Shanghai Free Trade Zone (FTZ) has prompted home prices near the area to surge 30 percent in two weeks, in anticipation that the development will boost home values.
The Chinese government announced on Aug. 22 that the FTZ has been approved. Prices rose to 22,000 yuan ($3,595) per square meter (10.76 square foot) in Gaoqiao, in northeast Shanghai, in the first two weeks of September, according to An Tao, a manager at Century 21 China Real Estate, the second biggest property brokerage in China, Bloomberg reported on Wednesday. Sales have also climbed 50 percent from the same period in August.
"Home prices have risen a bit out of control in just two weeks," said An. "Sellers raised prices as they saw news about the free trade zone."
The Shanghai FTZ, the first such special trade zone on the mainland, is designed to attract foreign investment and open a yuan-denominated financial sector to the rest of the world. If successful, the FTZ could eventually extend to cover the entire Pudong area, and may be replicated in other Chinese cities. The zone may open officially by the end of the month, said two people with knowledge of the matter.
"A number of residential purchasers whole-heartedly believe something tremendous is going to happen," said Joe Zhou, head of East China research at broker Jones Lang LaSalle Inc. "Just the expectation of what may happen, not necessarily the policies, have already had an impact on the property market in those locations."
Housing prices in Shanghai and other major Chinese cities were already on the rise prior to the announcement of the FTZ. August prices in these cities showed a nearly 10 percent increase compared to a year ago, with new home prices in Shanghai jumping 15 percent despite the four-year-long government campaign to rein in prices with limits on home ownership. Experts are now calling for a property tax that could help keep the market from overheating, but Premier Li Keqiang has been hesitant thus far to come up with new measures, as the property sector has been a key driver for China's s economic growth.
The FTZ was approved by the State Council on July 3, and a draft plan shows that the zone may liberalize 19 industries from banking to shipping and allow freer yuan convertibility, according to Bloomberg. The project is part of broader policy shift from Li to steer China's economy toward a more sustainable growth path, one that focuses services and consumption from investment and exports.
© Copyright IBTimes 2023. All rights reserved.
FOLLOW MORE IBT NEWS ON THE BELOW CHANNELS