Shannon Briggs Wants Mike Tyson Boxing Team-Up To Happen In 'Steel Cage'
KEY POINTS
Shannon Briggs provides update about possible fight with Mike Tyson
Briggs said he's been trying to close the Tyson deal at around $25 million
Briggs wants the tag-team boxing match with Tyson to happen in a steel cage
Former heavyweight boxing champ Shannon Briggs wants to partner with Mike Tyson in a tag-team boxing match against anybody in a steel cage.
The much-awaited boxing return of "Iron Mike" has been stealing the limelight from current top-tier heavyweights Tyson Fury and Anthony Joshua. The 53-year-old seems serious about his comeback, and in the process, Tyson has influenced several former champs to step inside the ring once again.
Evander Holyfield announced his return shortly after Tyson made his plans known. Briggs, on the other hand, has proposed a bizarre idea: a "tag-team" boxing match with him and Tyson teaming-up against anyone. But aside from the tag team match, Briggs is also open to a multimillion-dollar match against Tyson.
In a recent video call interview with Fighthype.com, Briggs was once again asked about updates on the deal he has been trying to put together. The 48-year-old confirmed that the money involved is around a staggering "$25 million," and he hopes to get the deal done sooner than later.
"I've been talking to people all around the world, trying to put that deal together. I'm not only a boxer but I'm also an entrepreneur and a businessman," Briggs said of the possible fight with Tyson.
When asked about other possible opponents aside from Tyson, Briggs said he has no problem with other big names, claiming he'd "chop 'em all."
"I'll chop 'em all! I put Holyfield, chop him up in an exhibition. I'll chop, what's his name? Klitschko. I'll definitely chop David 'Feathers' (Haye). I'll make a chicken pita out of him," Briggs said.
Briggs was also asked to provide more details on how the tag-team boxing match would go down. According to the boxing legend, it will be no different from a WWE match where the boxer inside the ring would tag his teammate whenever he feels like taking a round off.
"It will be round-for-round. Literally tag-team. I'm going in for 2 rounds and say 'you know what? Imma take some round off,'" Briggs revealed.
Shockingly, Briggs suggested an even more unconventional type of boxing match. Apparently, he wants to emulate WWE's cage matches and proposed the tag-team to be done inside a "steel cage."
"And I think we should do it on steel cage. Steel cage match," Briggs said.
Aside from Briggs' strange proposals, Tyson is also being offered to participate in professional heavyweight boxing fights. However, Tyson hasn't agreed to any fight proposals just yet.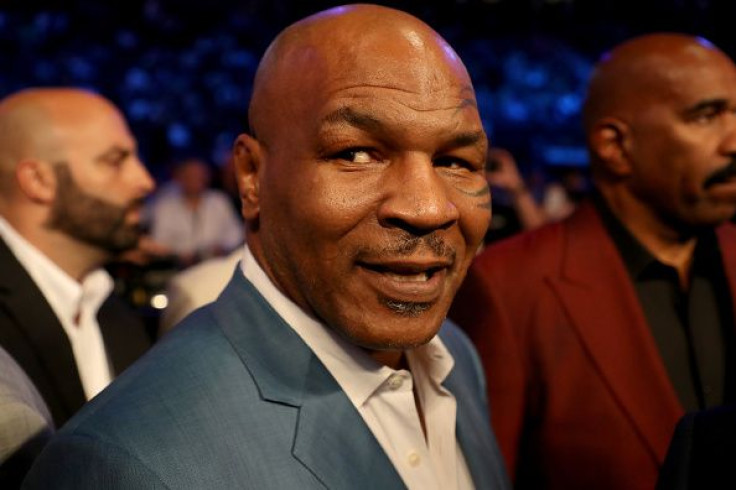 © Copyright IBTimes 2023. All rights reserved.