Shavuot 2022: Wishes, Quotes And Greetings On The Jewish Holiday
Shavuot, a Jewish holiday celebrated 50 days after the second day of Passover, begins on the evening of June 4 and ends on the evening of June 6. It marks the liberation of Jewish people from slavery in Egypt.
Referred to as the "Feast of Weeks," Shavuot is celebrated for two different events — the harvest of early summer and the giving of Torah, or the Five Books of Moses, to Israelites on Mount Sinai.
Jews celebrate Shavuot by taking a day's leave, attending special prayer services in a synagogue, and eating a special meal. Many Sephardic Jews also sing a poem called Azharot.
Here are some wishes, quotes and greetings--courtesy WishesMsg--to share with your loved ones on Shavuot:
1. "Shavuot has arrived. It is time to express our gratitude towards him and seek his blessings for our family and us. Happy Shavuot to you and your family."
2. "Celebrate the food, the wheat, and the life gifted by our God and thank him for the gift of the homeland. Wishing everyone a lovely couple of days of Shavuot. Chag Sameach!"
3. "Blessed are we for God gave us land to live and fields to harvest…. Let us celebrate the occasion of Shavuot by offering the fruits of our hard work to Him and thank Him for his love and blessings…. Warm wishes to you on Shavout…. May you have a great festive time."
4. "May the first fruits of this harvest season bring a wonderful year into your life along with the blessings of God. Wishing you and your family a happy Shavuot with lots of love."
5. "Mazel Tov and Happy Shavuot, I pray for you that God keeps you surrounded by happiness. May the blessings of Him shine upon you on this day and always."
6. "May God accept your offerings on Shavuot and give you growth and prosperity….. May the coming year be full of new opportunities to grow and get success…. With lots of love and warm wishes, I greet you with a Happy Shavuot."
7. "It is our love for each other that has made God shower us with all the blessings. On the eve of Shavuot, I hope we continue to love each other with all our hearts."
8. "Decorate your homes with flowers and sweet-smelling plants to let God know that you are happy with what he has provided to you and your family. Spend a delightful Shavuot."
9. "Some memorable celebrations are in order as it is the day we were blessed with our homeland by God. Spend a delightful Shavuot with your friends and family!"
10. "Spend the evenings treating your stomach with sumptuous meals and say Ba-rooch ha-mav-deel bein ko-desh le-ko-desh and thank God for this life. Wishing you a joyful Shavuot."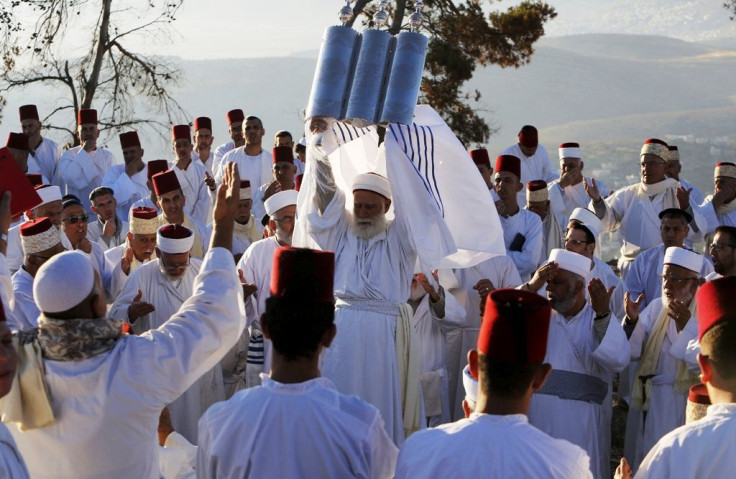 © Copyright IBTimes 2022. All rights reserved.
FOLLOW MORE IBT NEWS ON THE BELOW CHANNELS