Shell's $70B Bid For BG Group Could Spark Wave Of Energy Mega-Mergers Amid Low Oil Prices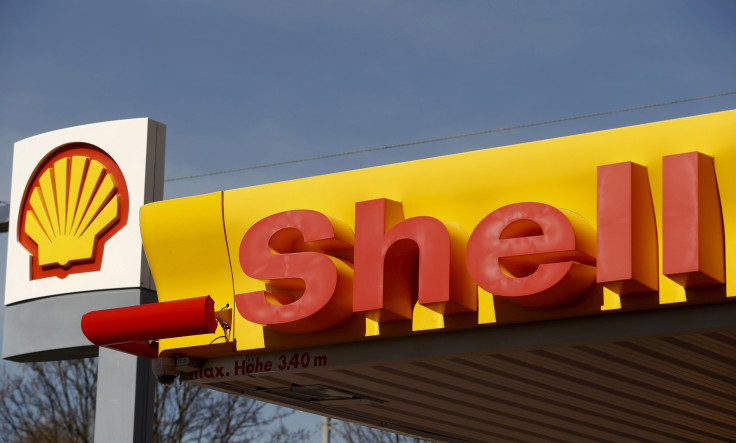 Royal Dutch Shell's plan to buy liquefied natural gas maker BG Group for $70 billion could spark a rush of energy mergers. With oil prices down to $50 a barrel, larger companies are increasingly looking to acquire smaller players as a way to boost energy production while managing costs.
"The best opportunities arrive in the worst of times, and companies are now for sale that, maybe in good times, were not for sale," said Christian Stadler, an associate professor at Warwick Business School in Coventry, England, who studies Shell. "If Shell takes over BG, it could be the beginning of a new wave of megamergers in the sector."
Shell said the plan, announced Wednesday, would boost the company's proved oil and gas reserves by 25 percent and raise production by 20 percent. The company put into reserve only about a quarter of the oil and gas it extracted last year -- its worst production performance in 17 years -- as plunging oil prices forced it to scale back projects. Shell expects the deal would yield about $2.5 billion in annual pretax savings and give the Anglo-Dutch energy giant a market value twice the size of BP's and larger than Chevron's.
Pending Approval
If approved by shareholders and regulators, Shell's acquisition of BG Group would make Shell the world's largest producer of liquefied natural gas (LNG), Ben van Beurden, Shell's chief executive, told reporters on a conference call. "Bold strategic moves shape our industry," he said. "This transaction fits with our strategy and our read on the industry landscape around us."
Shell helped pioneer the process of liquefying gas, which involves cooling natural gas until it becomes a clear, colorless liquid that's used for heating homes, generating electricity or motor vehicles. As a liquid, LNG takes up much less storage space than traditional natural gas and is therefore easier to transport and store. Van Beurden said he expects LNG will be in increasing demand worldwide as emerging economies, particularly China, consume more gas to spur economic growth and limit pollution from coal-fired power plants.
The current lull in oil prices, down more than 50 percent since last summer, is similar to the price slump of the late 1990s, when $10-a-barrel oil spurred energy giants like BP and Amoco to begin a spree of consolidation. This time around, U.S. companies such as Andarko Petroleum, Hess, Whiting Petroleum, Marathon Oil and EOG Resources are seen as potential targets for energy giants such as Shell and Exxon Mobil, Bloomberg News reported.
The Shell-BG Group plan "is a signal that perhaps some of the more significant players in the industry feel that commodity prices have likely bottomed, and that there's more upside down the line than downside," said Bill Ebanks, managing director at AlixPartners, a multi-industry consulting firm in New York. "This could be a trigger event that spawns additional mergers and acquisition activity in the industry."
Along with LNG, deepwater oil and gas drilling is another segment "potentially ripe for consolidation," Ebanks said. And in Brazil, the massive corruption scandal gripping Petrobras, the semi-public energy giant, could "open up avenues to companies to step in and take position, whether through acquisition or otherwise," he added. BG Group has invested more than $8 billion in Brazilian oil and gas since 1994 and now holds a daily production capacity of about 2.6 million barrels of oil equivalent in the country.
Investors Cautious
Still, some investors and analysts are cautious about the joining of Shell and BG Group. Shares in Shell fell about 5 percent in Wednesday morning trading in Europe, while BG's stock rose about 37 percent.
Much like crude oil today, global LNG supplies are facing a glut and prices are steadily falling, which is raising uncertainty about the future of nearly two-dozen planned LNG projects in the U.S. and Canada. Moody's Investors Service said Tuesday that the "vast majority" of North American LNG projects face cancellation. In the U.S., only one LNG export facility is in operation: ConocoPhillips' Kenai LNG Terminal near Anchorage, Alaska, though four other facilities have recently earned federal approval to ship supplies abroad.
"This merger will play out over the next four, five years," Stadler said. "If you get it right, it can be a very successful union. If you mess it up, it can be a disaster."
© Copyright IBTimes 2023. All rights reserved.