Feds Approve Fourth LNG Export Terminal Amid Growing Pressure To Cash In On US Energy Boom
U.S. energy regulators this week signed off on a fourth facility to export America's liquefied natural gas (LNG) supplies. The approval to build the Maryland facility comes amid growing pressure from natural gas proponents to expedite the shipment of LNG abroad -- a move they say will help to squeeze even more profits from the U.S. drilling boom and alleviate Europe's tenuous dependence on Russian gas.
So far, only one LNG export facility is in operation in the country: ConocoPhillips' Kenai LNG Terminal near Anchorage, Alaska, which ships fuel mainly to Japan. LNG is made by cooling natural gas until it becomes a clear, colorless liquid. In that form, the fuel takes up much less space than traditional natural gas and is therefore easier to transport and store.
The Federal Energy Regulatory Commission (FERC) says at least 14 export terminals have been proposed along the U.S. Gulf Coast, the East Coast and in the Pacific Northwest. Of those, FERC has approved four projects for siting, construction and operation. They include:
1. Cove Point LNG, Maryland -- Dominion Resources Inc.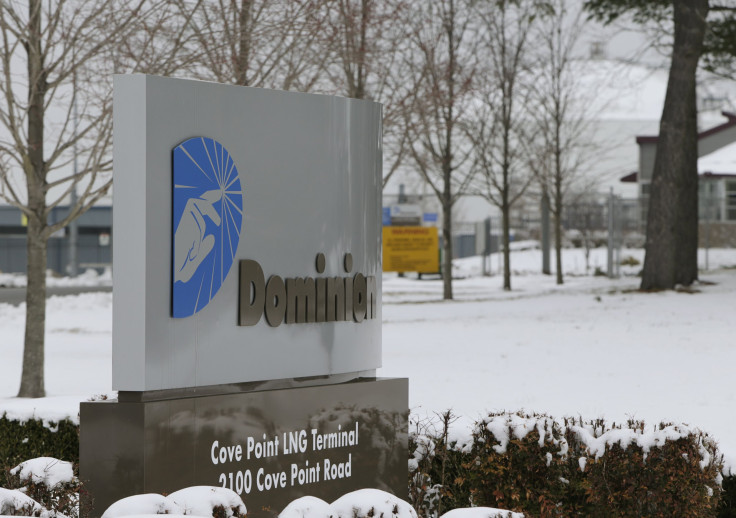 FERC gave the go-ahead Monday after more than two years of analysis. When built, the $3.8 billion facility will be able to export as much as 1.8 billion cubic feet natural gas per day. Dominion expects to have it up and running by June 2017.
"Now that our nation is developing a burgeoning surplus of natural gas, Cove Point can help send a small portion … to allied nations looking for stable supplies of clean energy," Diane Leopold, president of Dominion's natural gas subsidiary, Dominion Energy Solutions, said in a Monday news release.
Environmental groups and local activists have long opposed Dominion's efforts to build the LNG export facility on its existing Cove Point site. "Exporting LNG will mean more drilling and fracking, and that means more climate pollution, more risk of contaminated groundwater, and more threats to the health of people who live near gas wells," Deb Nardone, who directs the Sierra Club's Beyond Natural Gas Campaign, said in a statement.
2. Sabine Pass Liquefaction, Louisiana -- Cheniere Energy Inc
Regulators approved this $10 billion plant in Cameron Parish in 2012, making it the first project to win approval outside of Alaska. The export facility, which is already under construction, will be built next to an existing gas-import terminal that's connected to major shale oil and gas developments in Louisiana, Texas and Arkansas.
Cheniere Energy of Houston expects the project will come online in late 2015. It will be able to export 2.8 billion cubic feet of LNG per day, much of which will go to customers based in London; Barcelona, Spain, India and South Korea. Cheniere is planning a second export facility near Corpus Christi, Texas, that could begin operating as early as 2017, the company said.
3. Cameron Liquefaction Project, Louisiana -- Cameron LNG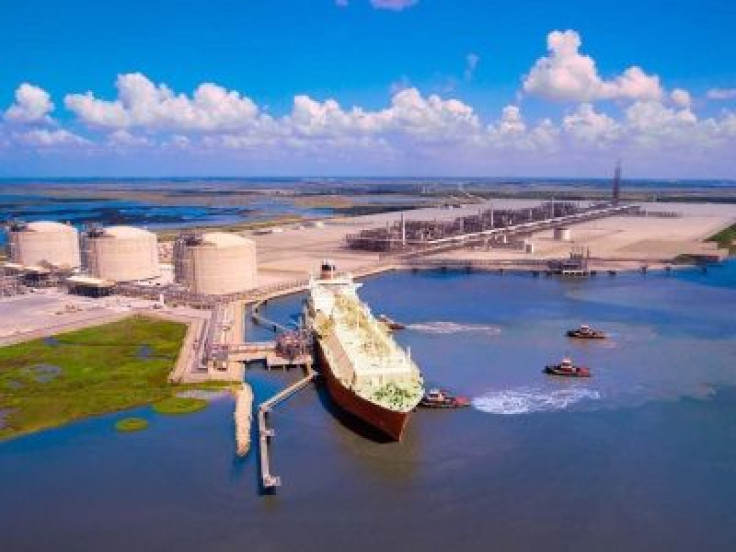 In June, FERC authorized construction of a $10 billion liquefaction and export project in Hackberry, a tiny community in Cameron Parish near the Sabine Pass project. The complex would include three LNG "trains," or facilities to liquefy and purify natural gas, that would be capable of exporting around 1.7 billion cubic feet of LNG per day. Construction is slated to start in 2014, and the Cameron project could be fully operational by 2019, according to Cameron LNG, a subsidiary of San Diego-based Sempra Energy.
4. Freeport Liquefaction & Export Project, Texas -- Freeport LNG Development LP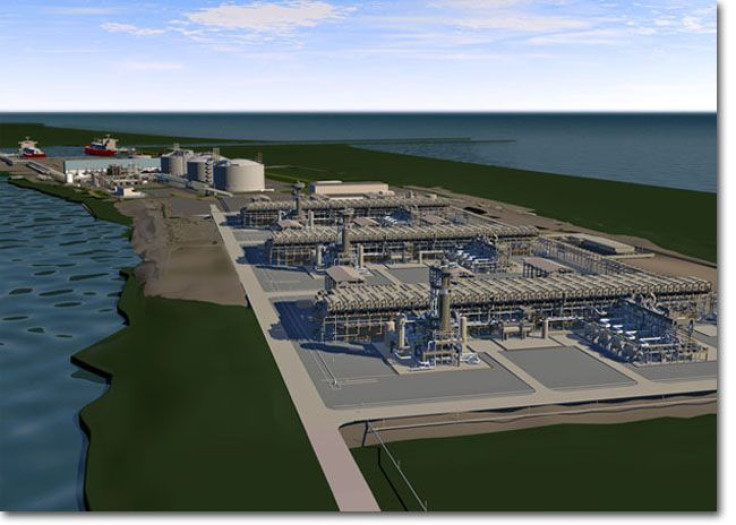 This $11 billion project, which got FERC's approval in late July, would be built alongside an existing LNG import terminal on Quintana Island, on the Texas Gulf Coast. Construction on the first two liquefaction trains could begin in 2015, and LNG shipments -- most likely to Asian buyers -- could begin in four years.
Oil giant ConocoPhillips, which owns the Alaska terminal, is a major investor in the Freeport project.
© Copyright IBTimes 2022. All rights reserved.
FOLLOW MORE IBT NEWS ON THE BELOW CHANNELS