Sheriff On Dorner Rampage: Manhunt, Standoff Was 'Learning Event,' John McMahon Says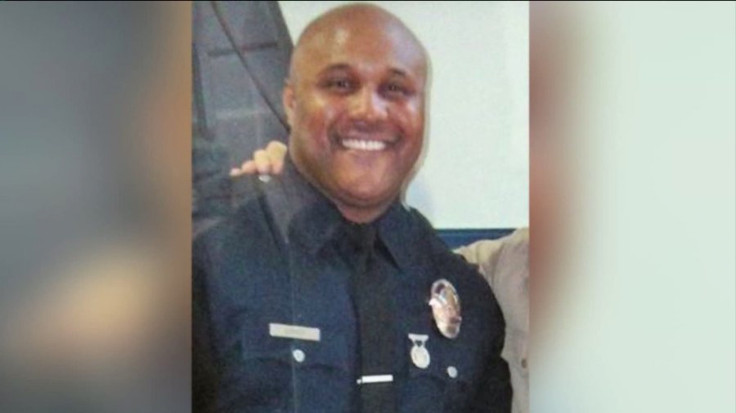 In his first public comments since former LAPD officer Christopher Jordan Dorner was killed in a standoff in Big Bear, Calif., San Bernardino County Sheriff John McMahon described the tense scene as a "war zone" as authorities closed in on the man who terrorized California for nine days.
Dorner, 33, was the focus of a massive manhunt after the disgruntled ex-cop killed three people, including a police officer, over a four-day span in early February. He eluded authorities for nine days by holing himself up in a cabin in Big Bear, Calif.
During the standoff, Dorner killed a fourth person when he fired at authorities and killed a deputy with the San Bernardino Sheriff's Office.
"This type of an event is tragic, and no law enforcement leader ever wants to be in that position -- where you lose an officer and one gets seriously injured in a gun battle," McMahon told the San Bernardino Sun in an exclusive interview. "It's tragic, it's terrible, and I hope I'm never in that position again."
McMahon said it was Dorner's shots at police that first tipped off authorities that he barricaded himself inside a cabin.
"There was no information to suggest he was there; the truck was not visible," McMahon told the paper. "They [sheriff's deputies] get out of their cars, they see some tire tracks in the fresh snow, and, within seconds, they start taking gunfire from the cabin. Our guys are hit real quick."
McMahon said the shooting was rapid and frantic as Dorner engaged the officers.
"It sounded like a war zone. There was gunfire like crazy," he said.
The sheriff said the nine-day manhunt and eventual killing of Dorner was a "learning event" for his agency.
"As I thought about this, if it was not our department involved in this event, we would be watching this event on TV, looking at what they were doing and asking ourselves, "If this occurred in our county, would we be prepared to deal with it, and how would we deal with it?" McMahon told the Sun. "So this is a learning event for law enforcement across the country. This is a very significant event."
"Hopefully, this type of event doesn't occur again, or, if it does, it's a long time from now," he added. "But clearly, everybody can learn something from an event like this, and I believe we'll learn some things from this event. Not that we did anything wrong, but maybe there's something we could have done better, and, when you experience an event like this, it's always an opportunity to learn."
© Copyright IBTimes 2023. All rights reserved.