Sheymon Moraes Worked As Uber Driver Before Knocking Out Former UFC Star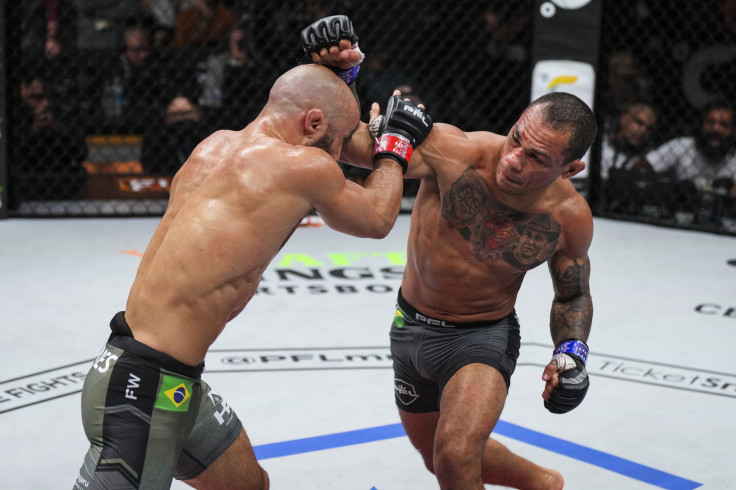 KEY POINTS
Sheymon Moraes worked as an Uber driver before getting the call to fight Marlon Moraes
Sheymon says he would drive 12 hours a day to raise money
Sheymon knocked out Marlon in the third round of their fight
At the 2022 PFL World Championship card last November 25, Brazilian mixed martial artist Sheymon Moraes picked up a massive third-round knockout victory over compatriot and rival Marlon Moraes, who was making his highly-anticipated promotional debut.
It was no doubt a sweet victory for Sheymon, who wasn't even initially scheduled to compete on the card.
The 32-year-old native of Rio de Janeiro was tapped as a last-minute replacement for Shane Burgos, who was forced to withdraw from the bout due to an injury.
With the win, Sheymon was able to avenge a previous loss to Marlon and was able to get back in the win column following a loss earlier in the year.
Most importantly, the victory over Marlon was a nice payday for Sheymon, who revealed that he had worked additional jobs just to make ends meet.
Before getting the call to fight at PFL's season-ending event, Sheymon revealed that he was working as an Uber driver so that he could afford training camp for next season's PFL tournament.
"Taxes were heavy this year. I had to pay some bills, too, so I had to start driving in order to save money for the camp for next year's tournament," Sheymon shared with Brazilian website AgFight. "So I decided to start driving during the end of the year so I can have money to pay for my trip back to Brazil, being an Uber driver."
"A plane ticket to Brazil is two thousand dollars a person and I have a family of three, so that's six grand. You'd take three months to spend that kind of money here. Don't even get me started on how long it takes to earn it," he continued.
Sheymon added that he drove for 12 hours a day, even sometimes needing to sleep in the car just to be able to raise some money.
"So I thought 'I'm going to Los Angeles and drive there.' I have friends there who told me money was good that I could make three or four grand a week if I drove for 12 hours a day. That's what I did. Some days, I slept in the car. I was able to raise some money. When I came back, I was going to spend a week in Arizona, with my family." he shared.
Fortunately for the two-year PFL veteran and former UFC standout, things fell into place as he was able to book a fight and presumably get a little bonus for his performance.
"Then I received the call to fight. It was perfect timing and thank God everything ended up working out," Sheymon concluded.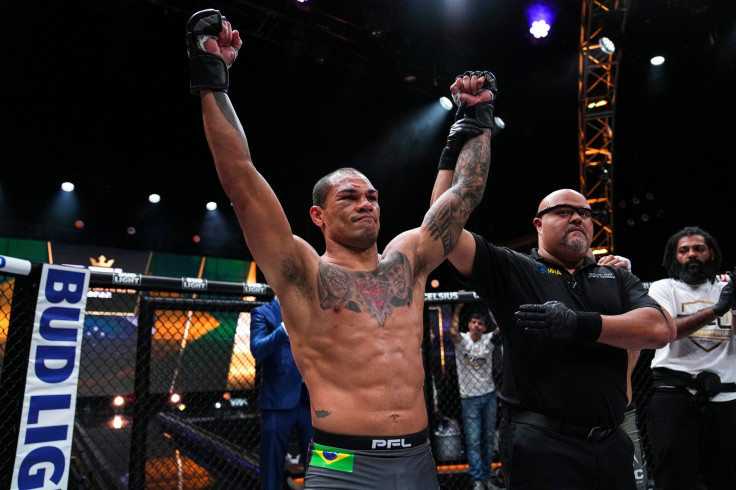 © Copyright IBTimes 2023. All rights reserved.